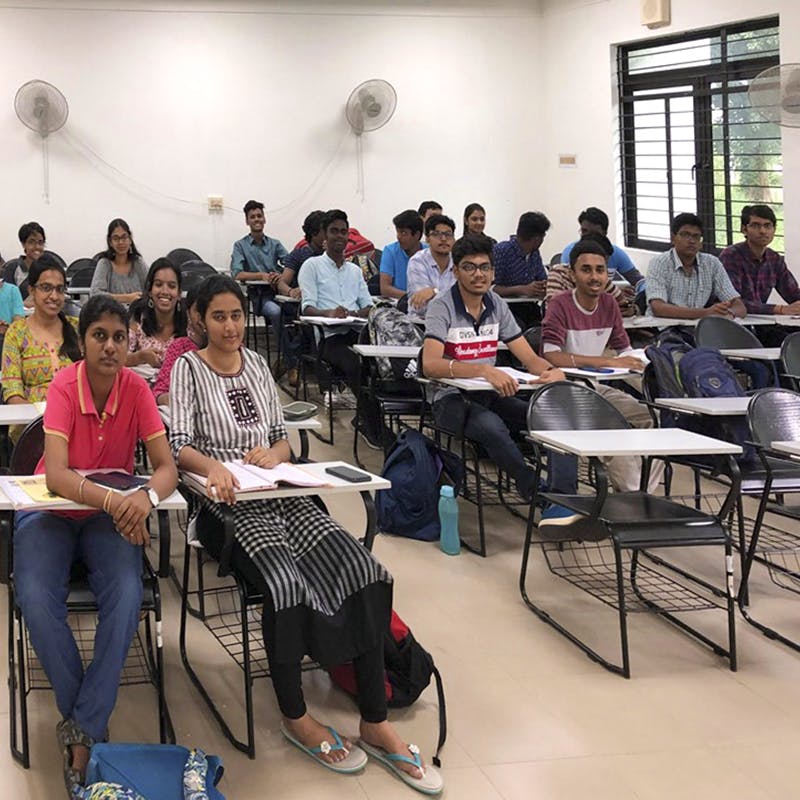 Espaniola, Amigos! Learn The Way To Heart With These Spanish Classes In Chennai
Admit it! Listening to J Balvin and Camilla Cabello totally makes you want to understand the lingo. Innit? Espanol is clearly the way to take your flirt forward. Learn it right with this list of the best Spanish classes in Chennai.
Sprachlingua
With their centre in T.Nagar, Sprachlingua excels in teaching the language and specialises in translation. Their courses range from basic to spoken. With books and video interaction readily provided, you couldn't ask for more. They even entertain one on one private tuitions which are custom made according to your need. Prices start at INR 10,000.
INaWord
Started in 2000 across 7 locations in Chennai, INaWord is a specialist in foreign language teaching. Their Spanish course is divided into flair course for individuals and an affinity course for corporate companies. They teach you the language for travel and for business usage. Their Adyar centre focuses on the language and the fees start at INR 18000. They conduct DELE Spanish examinations to asses your learning too.
Instituto Hispania
Located in 7 cities across India, Instituto Hispania is winning our hearts when it comes to learning the language, They have teachers training courses as well as courses for students. You can learn different levels of the language along with taking private tuitions. They conduct two international Spanish exams as well to evaluate you and offer you a completion certificate. Fees for the course starts at INR 13000.
ACTE Education
ACTE Education provides Spanish classes for students, professionals as well as corporates. You can learn for your travel, business as well as technical use. They have skilled professionals trained in the language as well as native Spanish speakers to teach you the same. The fees for the course starts at INR 12000 and the Velachery branch specialises in Spanish.
The Lingua Academy
Role plays, live actions and music. You can expect that and a lot more from The Lingua Academy in Mugalivakkam. They specialise in translating documents and teach you Spanish through audiovisual skills taught by experts from around the world. You can go for their online classes, live classes or video interactions with fees starting at INR 12000.
Comments