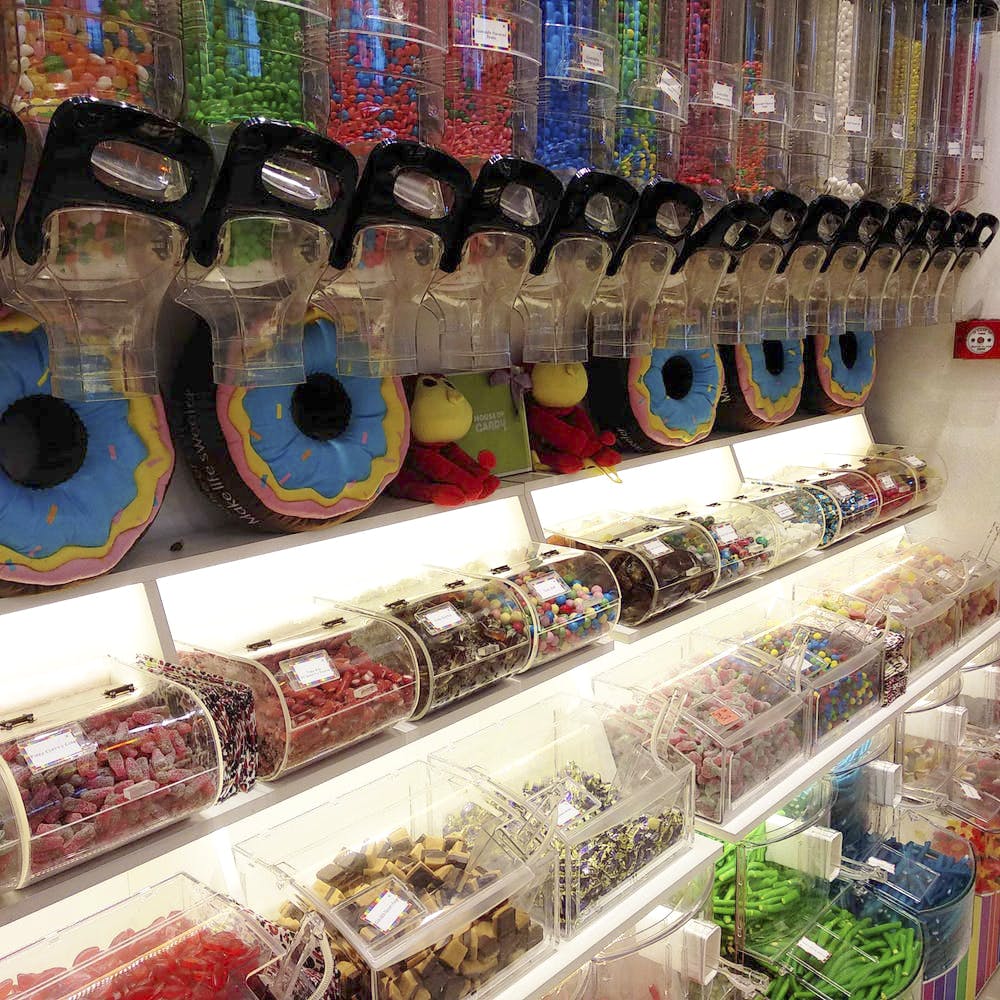 Clothes, Comfort Food & Second-Hand Electronics: The Best Stores To Shop When In VR Mall
VR Mall in Anna Nagar is now Chennai's hottest mall. With designer stores and a food court which will give you food coma, we can't get enough of VR Mall. Here are the best stores to shop at while at VR Mall - from clothes to home decor, we've got you covered.
Super 99
VR Mall is known for the Super 99 store, which is like a one-dollar store in the US. The best part about this store is that you get everything at affordable prices. Shop kitchen & dining, health & beauty, toys & games, food & beverage, stationery, home accessories, ready to wear starting just INR 99. You'll find a lot of food products with slashed prices here, so hurry!
True Blue
Sachin Tendulkar's clothing brand, True Blue in VR Mall has Polo shirts, trousers, and blazers to go cray over. With an exclusive denim collection and fancy suits, True Blue is must-visit.
One Friday
Shopping for kidswear cannot get easier than at One Friday. This store has pants, jackets, waistcoats, dresses, skirts, crop tops, shirts, and denim for children aged 1-12. You kids will slay it with these outfits!
Ethnicity
Shop kurtas, skirts, and crop tops at Ethnicity, which has breathe-easy fabrics. You're sure to fall in love with the Banarasi, bandhej and ikkat dupattas as well as the breezy skirts here. Ethnicity also has a jewellery section with beaded necklaces and bracelets.
House Of Candy
Embrace your silly chocolate fantasies and head to House Of Candy in VR Mall. Here, you can try the most bizarre but yum candy flavours like Candy Necklace, Sour Green Apple, Fizzy Dummies, Colourful Gems, Strawberry Pencils, Fizzy Cola Bottles, Jelly Snakes, Rainbow Bites, and Mint Imperial.
Craftsvilla
Ladies, shop sarees, lehengas, kurtas, gowns, and skirts at Craftsvilla in VR Mall. Craftsvilla has a great gown collection with embroidered yokes, net detailing, brocade patches, zari, and aari work. Deck yourself up like a diva with the gorgeous banarasi weaves at Craftsvilla.
Big Oh!
Drop by Big Oh! to shop for artwork, paintings, and caricatures by artists in Coimbatore. You can get customised illustrations and portraits done for your loved ones, and pretty much every work of art at this store will make for an awesome gift!
Spar Hypermarket
Shop till you drop at Spar Hypermarket at VR Mall. With food products, fresh veggies, fish and meat, staples, home, and living products they also have Wonder Years, an exclusive kids area with hands-on tech. Foodies can taste over 20 local and global cuisines.
She Souchii
Shop ethnic wear at She Souchii, which has an extensive collection of kurtas and sarees. The saris, dupattas, and kurtis here are for all occasions and come with intricate embroidery and zari work.
CeX
Shop electronics on a budget at CeX, where you can buy or sell second-hand electronic products. Right from games like Assassin's Creed and XBOX 360's Arcade Unplugged to Google home mini and the newest iPhones, you can shop all-things-electronic at CeX. They also have a great collection of cameras including the Nikon AF-P DX. All these products are super affordably priced.
Dumbbell
This Chennai-based brand sells activewear for both men and women. Choose from tunics, crew neck t-shirts, polo shirts and pants which come in super comfy fabrics.
Comments