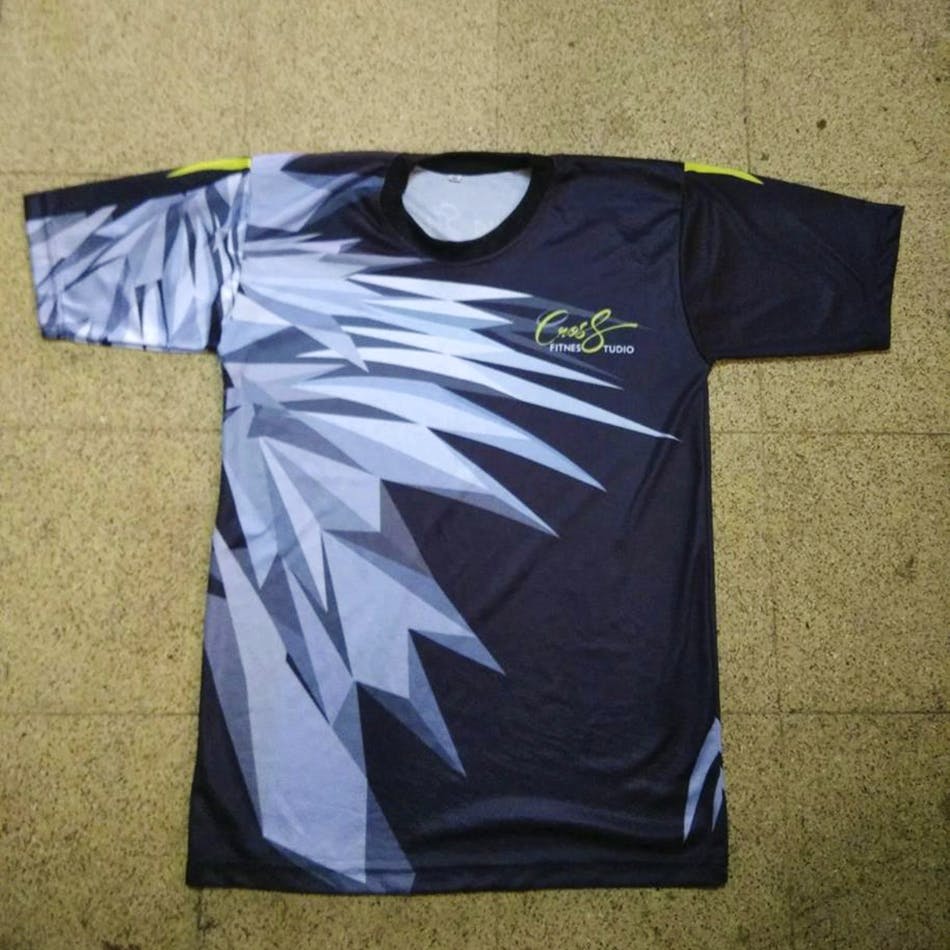 Be Your Own Creator - Get Your Own Designs On Your Tees With The Best T-shirt Printing Places In Chennai
Boys and girls! Be the designer of your dreams. Your city comes with a lot of options to get your very own design printed on tees and hoodies. PUBG freak or a Marvel die-hard fan or even an Anime maniac, if your favourite t-shirt store has disappointed you enough, you can now head to printing place which will help you create your fandom t-shirt just how you like it. We have made a list of the best t-shirt places in Chennai that you could check out.
Happy T-shirt printing!
Menly Clothing
With three branches across Chennai, Menly Clothing is for the real man inside you (hear - 'fan'). They come with a bunch of their designs that you choose from - from PUBG fans to Beer lovers. They have some tattoo designs which you could check out as well! Their t-shirt printing starts at just INR 300. Tshirts, hoodies, long sleeves, short sleeves and even tank tops, you get them and they will print your glowing design on to it. Just choose your colour and style. They will even help you edit your design if you require it.
T-shirt Zone
Team work is the best work! We think you should get to show off that a bit. T-shirt zone in Velachery is awaiting their next order. They print logos and make custom made jerseys for events for both corporates and schools. Not only t-shirts but they even customise sweatshirts and polo necks as well. However, their minimum order starts from 10 tees so choose your design carefully if you are going to get it printed more than twice. Their prices start at INR 1000.
Apex Prints
Your one-stop personalised printing stop, Apex Prints in Kodambakkam makes and customises some fancy prints of things. From clocks, mugs and hand watch to T-shirts and hoodies. From your regular corporate events t-shirt prints to your fandom designs, they will also print photos and your memories onto the t-shirt. They also have special sports material t-shirts of various sizes and colours to make it worth their jersey! With prices starting at INR 200, you can now get your dream's printed onto some crazy t-shirts.
Dolly Rasa
Nothing better than personalised gifts! Dolly Rasa in Vadapalani is all things personalising. can you imagine taking that insta perfect selfie with you and your bestie twinning with the same shirt? And that's better is that might just have your both picture on it or if you prefer creating a collage they will do it as well. You can even get t-shirts printed for events and occasions! If you want help with a particular illustration, they will help you edit that as well. You can get them with prices starting at INR 100 only!
Printo
How can we forget one of India's largest print chains when it comes to printing? Yes, Printo also does t-shirt printing. Not only that but printing as well as embroidery on a t-shirt as well! get your funky prints in a range of t-shirt colours to choose from. Round neck, v-check, polo shirt and even tie-dyed shirts, you can get your brands' logo printed in any fashion that you want. Prices start from INR 200 with normal t-shirts and can range above thousand for polo t-shirts. Corporate or personal, the quality pieces will charm you!
T-shirt Printing Chennai
When we saw them bulk print 'Thalaiva' designs, that's when we realised they deserve a place in this list. T-shirt Printing Chennai in Kodambakkam maybe a tiny shop on a street but don't mistake that for their prints. They print some crazy jerseys! Corporate events or team lunches, this place excels in bulk printing. Their minimum order is five t-shirts for INR 500 onwards and they will put in your logo however you want it to be! They will also print your designs on requests if you get them t-shirts.
Comments