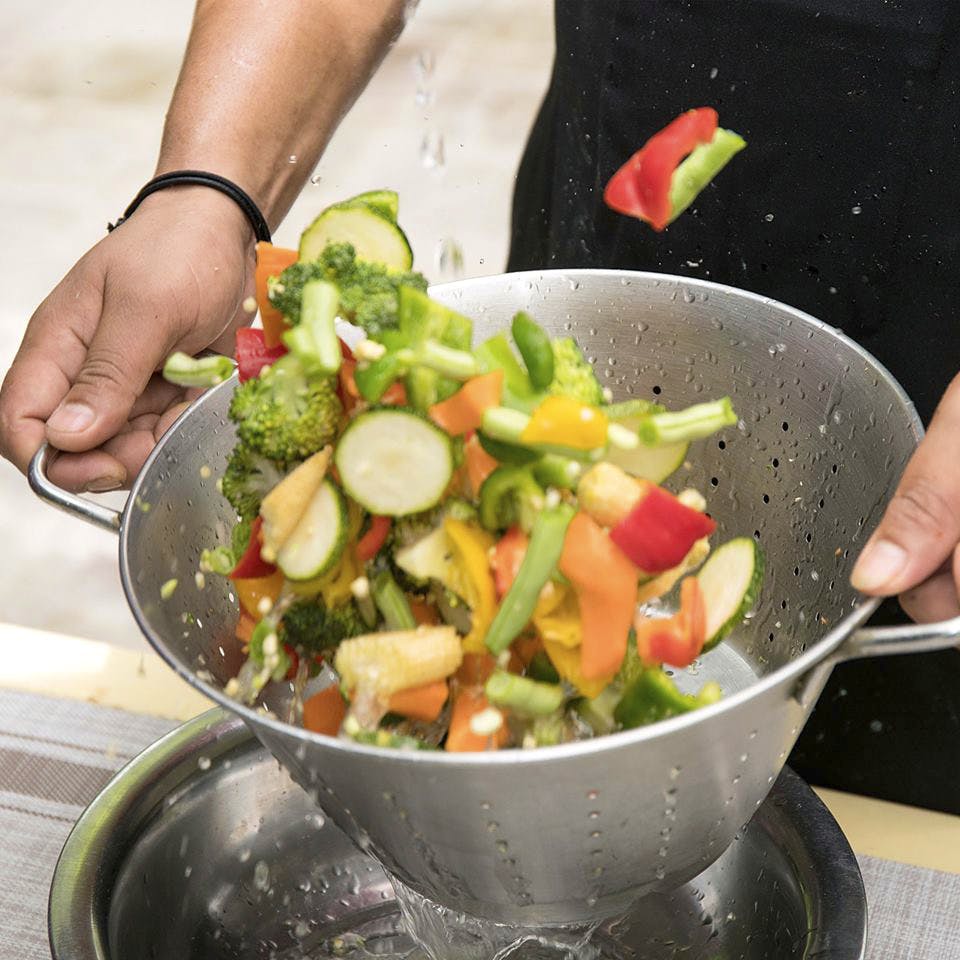 Zucchini Chips To Mock Meat, (Don't) Say Cheese At The Best Vegan Restaurants In Chennai
Chennai's Vegan scene is going strong now, and for various reasons (animal cruelty and health for the most part), we're all looking for vegan options in restaurants. Here are Chennai's best Vegan restaurants where you can skip the paneer and cheese and get healthier and yummier alternatives!
Pumpkin Tales
Pumpkin Tales tops this list, and if you've gone through their menu, you would have seen their range of vegan options. Right from Bibimbap to bowl meals, you can get vegan food at the same price. They've got stir-fried veggies and a bunch of Thai and Vietnamese food with vegan alternatives. Their vegan chocolate cake is a winner.
Soul Garden Bistro
Already famous for their vegetarian menu, Soul Garden Bistro is a great restaurant for vegan food. Since most of the food is vegetarian, it's easy to customise it to make it vegan. Zucchini chips, tofu BBQ, and a range of vegan ice creams, Soul Garden Bistro should be on your list.
Cups & Teas
This eatery in Besant Nagar has a bunch of dairy-free food, including 35+ kinds of milk-free teas. They've also got stuff like Avocado Hummus Toast, Vegan Pasta (yaaaas), Tender Coconut Pudding, and Chocolate Fondue.
Mezze Madras
If you're looking for Mediterranean food with a vegan twist, Mezze is the place for the best! Customise all the food into vegan options and don't forget to try their Smoked Tofu Salad, Falafel Sandwich, and Dukkah Mushroom, all vegan!

Ashvita Bistro
The Continental and Asian cuisines at Ashvita are mostly vegan in nature and customisable as well. Most of the food involves veggies and herbs, so choose from vegan sandwiches and salads.
Flower Drum
One of Chennai's best vegetarian Chinese restaurants, Flower Drum is the best for vegan and vegetarian comfort food. Choose from Fried Mushrooms, Tomato & Garlic Soup, and Thai Veg Curry (without dairy).
Comments