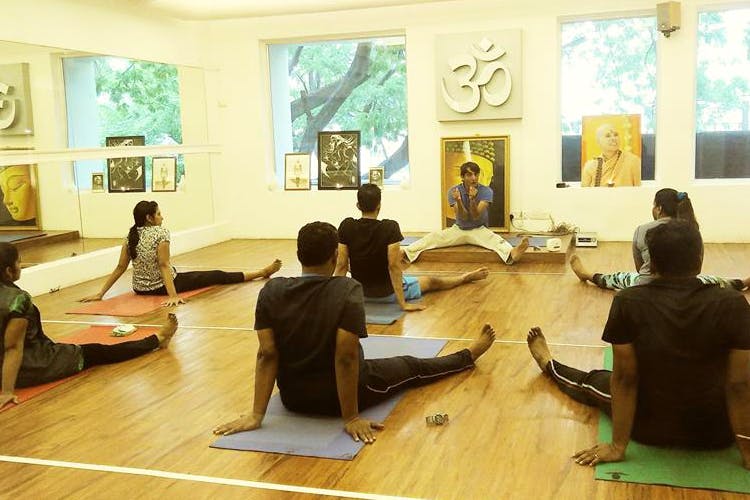 Perfect Your Asanas At These Yoga Studios Around Town
Originated in India, Yoga is now a much more evolved practice and while many can learn to do yoga and experience it in their comfort of their own homes, there are others who need guidance and a little help to perfect their asanas. Which is why we've put together a list of yoga studios in the city to visit and sign up with. And the best part? Anyone can take up these classes, newbie or expert!
Zorba – A Renaissance Studio
As one of the most popular yoga studios in the country, Zorba has many different kinds of services offered for customers. They also have different yoga courses, therapies, Zumba classes and even a holistic approach to living your life. Part of their services, they also have weight loss, stress management, and even modern spirituality. They have three yoga sessions a day starting from 6am till 10am and they cover all forms of yoga during these sessions.
Price: INR 4,000 (26 sessions, 1 month),
Rutland Gate Yoga Studio
With two studios in the city, Rutland Gate Yoga has different kinds of yoga for almost everyone. Plus, every day they have one class that is exclusively only for women at 9.15am while the rest of the time they explore different kinds of yoga including Yin Yoga, Restorative Yoga Flow, Advanced Hatha and even Yoga with Props. They also offer Pre-Natal Yoga (INR 1,500 per class), but it's based on appointments and they also do home visits.
Price: INR 6,500 (1 month)
136.1 Yoga Studio
What the studio offers is the ability to learn yoga from a variety of schools including Hatha, Iyengar, Satyanada and Power Yoga. They also offer weight loss yoga for those interested as well as Restorative Yoga and Yoga for the lower back.
And that's not all! They even have yoga for kids which will include creative yoga, story-telling sessions, shlokas and more, which helps to calm children down. Not only do they have Pre-Natal Yoga, but they also have Personalised Yoga to suit whatever ailments you struggle with.
Price: INR 5,000 (Monthly)
Body & Soul Yoga Studio
With teachers certified by the Yoga Alliance, this studio offers courses for beginners and kids, along with Power Yoga, Yoga Therapy, PiYo, and Vinyasa Yoga. They also have Yoga for Seniors. Their beginner course is for five weeks and they recommend that new students go through that before doing anything else. Yoga is, after all, a full body, mind and soul experience that must be done the right way. They're open every day of the week and also have time in the day for personal sessions.
Price: On request

Chennai Yoga Studio
Run by Rohini Manohar and Natasha Chawla, this yoga studio does everything from Vinyasa Power Yoga to Restorative Vinyasa Flow and they even have Kids Yoga, where the children learn through games and story-telling, which makes it fun. These classes don't have a structure and it allows kids to explore yoga in a completely different way.
Except for Sundays, they're open the rest of the week and encourage everyone to join them. They even have a Teacher Training Course that has been certified by the International Yoga Alliance.
Price: On request
Monad Yoga Studio
Monad means 'higher consciousness' and that's exactly what they hope you experience at the yoga studio. Their schedule is quite full, but also very flexible, allowing members to enjoy the services at their own pace. They have a beginner's course as well as guided yoga sessions, and if that's not enough, they also have exclusive sessions for women and senior citizens. And on top of that, they have a weight loss program as well. If you're not entirely sure what you're in the mood for, you can set up a free trial of any of their courses before you register fully.
Price: On request
Krishnamacharya Yoga Mandiram
Krishnamacharya, who the studio is named after, was one of the oldest and best-known yogis in the country. The yoga mandiram has been around for almost four decades and has been recognised by the Morarji Desai National Institute of Yoga as one of the premier yoga centers in the country. They offer yoga for housewives, children, for fitness enthusiasts and more. Before starting these yoga sessions, everybody has to go through a fitness assessment to make sure that the student is in good health and also to understand their ailments.
Price: INR 2,000 (per month)
Comments