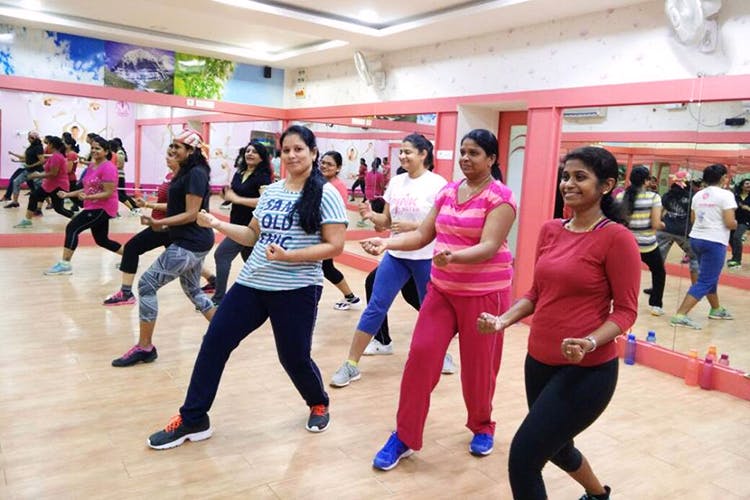 Zumba Your Way To Fitness With The This List Of Best Zumba Classes In The City
When Colombian dancer and choreographer Alberto "Beto" Perez created Zumba in the '90s, he probably didn't realise just how popular it would become. Because you get to dance for an hour (or more) and still get the benefits of an amazing cardio workout without a hitch! Find where you can get fit (without even realising it) with our list of the best Zumba classes in Chennai.
O2 Health Studio
This centre has branches all over the city and Zumba is one of the most popular exercise forms they offer, along with access to a gym and aerobics classes. They have morning classes on Tuesdays, Thursdays and Saturdays from 7 am to 8 am and evening classes on Mondays, Wednesdays and Fridays from 6 pm to 7 pm.
Price: INR 3,540 plus tax per month
The Swingers Dance Studio
Besides having regular dance classes for beginners and professionals, Swingers is also really popular for their Zumba classes. Bonus? They have Zumba classes that are exclusive to women as well from 11 am to 12 pm on Mondays, Wednesdays and Fridays. You can also opt for mixed classes with your choice for evening or morning classes. They are closed on Tuesdays though.
Price: INR 1,500 per month (2 days a week)

Raack Academy of Dance
Most popular for their dance classes, Raack has also introduced Zumba with trained professionals. And they have multiple branches where you can sign up and dance away!
Price: INR 2,000 per month
Flame Fitness Studio
With four classes every Monday, Wednesday and Friday, the Zumba sessions here are bound to get you addicted to dancing. You can also choose three different time slots according to your convenience.
Price: INR 2,300 per month
Dance Extreme
This dance school has Zumba along with other forms of dancing on their schedule, and with certified Zumba instructors, you can be sure to get the best of the best. With two classes during the weekend (Saturday & Sunday), you won't have excuses of working too late and missing classes. They have exclusive kids Zumba workshops as well!
Price: INR 5,999 for 6 months
Comments