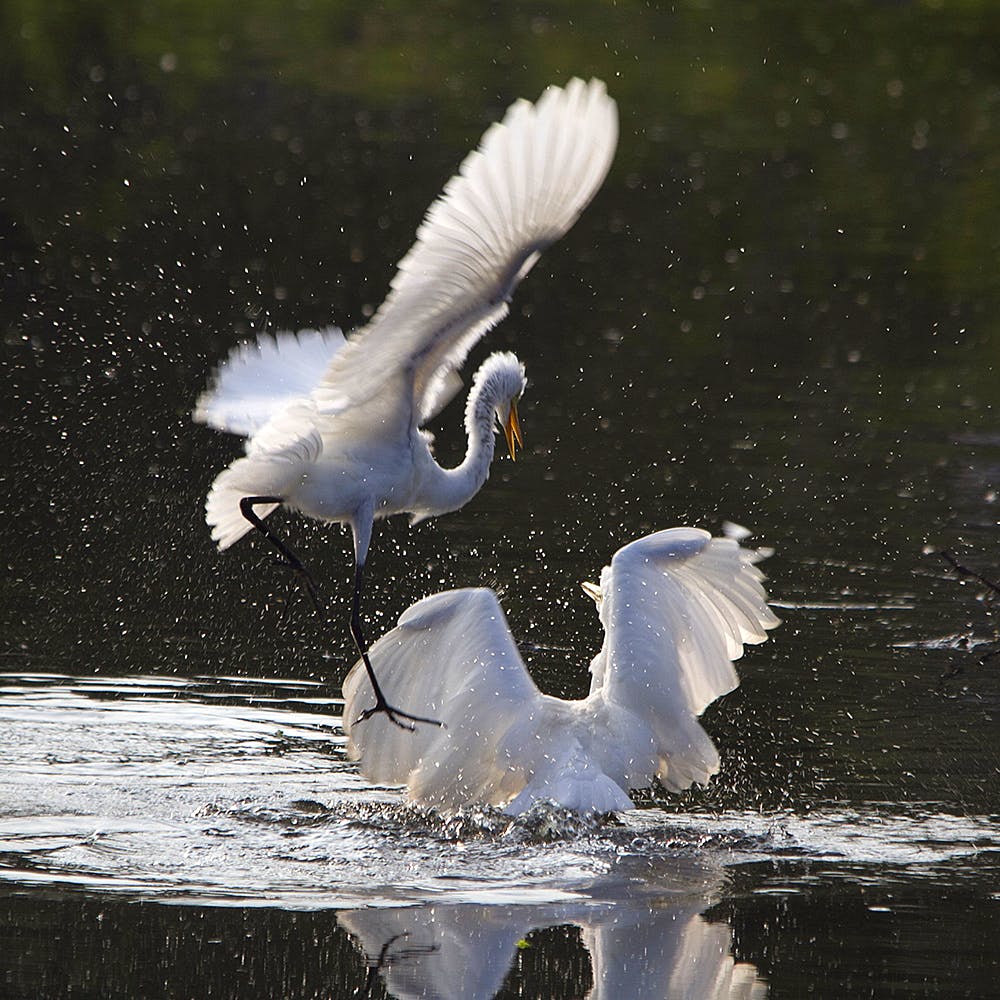 Go Bird Watching To These Bird Sanctuaries In Tamil Nadu
If you are bored of going to Pondy and Mahabs every weekend, pack your bags and head to these bird sanctuaries in Tamil Nadu for some rare birds and serene locations. You and your pals can have a picnic and enjoy the nature and space that surrounds these sanctuaries as well.
Vedanthangal Bird Sanctuary
The 75 Kilometer drive to this Sanctuary near Madurantakam in Tamil Nadu is a serene drive along the coast. The sanctuary spreads out over 300 Square Meters is the temporary home to many birds including the Pintail and Teal. The spot is popular for bird photography. You will also find families on picnics or day-outs. There is an entry fee of INR 5 and they charge INR 25 for cameras. The best time to go is during the winter months from November to December.
National Parks & Wildlife Sanctuaries
Vettangudi Bird Sanctuary
If it's Flamingos you want to see, head to this bird sanctuary around 400 kilometers away from Chennai, in a small town called Thirupattur. You can also spot Herons and spoonbills here. Entry is absolutely free although it is recommended that you travel in a group as the area may not be very safe.
National Parks & Wildlife Sanctuaries
Karaivetti Bird Sanctuary
Over 200 bird species have been apparently spotted in this Sanctuary which is about 25 kilometers from Thanjavur. The spot is a peaceful place to go chill with your friends. The best time to spot some rare birds is during the winter months from November to February. There is no entry fee.
Vaduvoor Bird Sanctuary
Located around 300 Kilometers away from Chennai, this sanctuary is temporarily inhabited by birds that migrate from America and Europe. You'll find large populations of Coots, Terns and Storks here. The Govt. run sanctuary provides watch towers for a better view and they also provide regular public transport from Thanjavur to Vaduvoor.
National Parks & Wildlife Sanctuaries
Guindy National Park
Yes, right here in namma chennai, Guindy National Park is home to many species of migratory birds which include Pelicans and Quails. The entry fee is INR 15 for kids and INR 20 for adults. They also charge INR 20 for cameras. Along with birds, you'll find a number of animal species, including the endangered Black Buck.
National Parks & Wildlife Sanctuaries
Vellode Bird Sanctuary
This sanctuary for birds in Vadamugam is popular for Darters and Pelicans. Over thousands of birds flock to the lake in this sanctuary, so be sure that you will be treated to quite a sight. There are short bushes and shrubs around the lake that house a variety of amphibians and reptiles too.
Karikili Bird Sanctuary
Over a hundred bird species have been recorded in this sanctuary which is 75 kms from Chennai. It has been identified as one of the Important Bird Areas in Tamil Nadu. You can find Coucals and Frankolins along with Sunbirds and Doves here. The entry is free and the place is not as crowded. Saftey may be an issue here so make sure that you travel in groups.
National Parks & Wildlife Sanctuaries
Koonthakulam Bird Sanctuary
Located at the Southern Most tip of Tamil Nadu, this sanctuary is home to Spot Billed Pelicans and Painted storks. You'll also find Flamingos during the months of December to February. This place is perfect for wildlife photographers and educational tour groups. Know that there is no bathroom facility there and you are recommended to carry your own food and drink as there is not hotel or restaurant nearby.
Comments