Beauty Without The Beast: This Label Makes Cruelty-Free Bath And Body Products!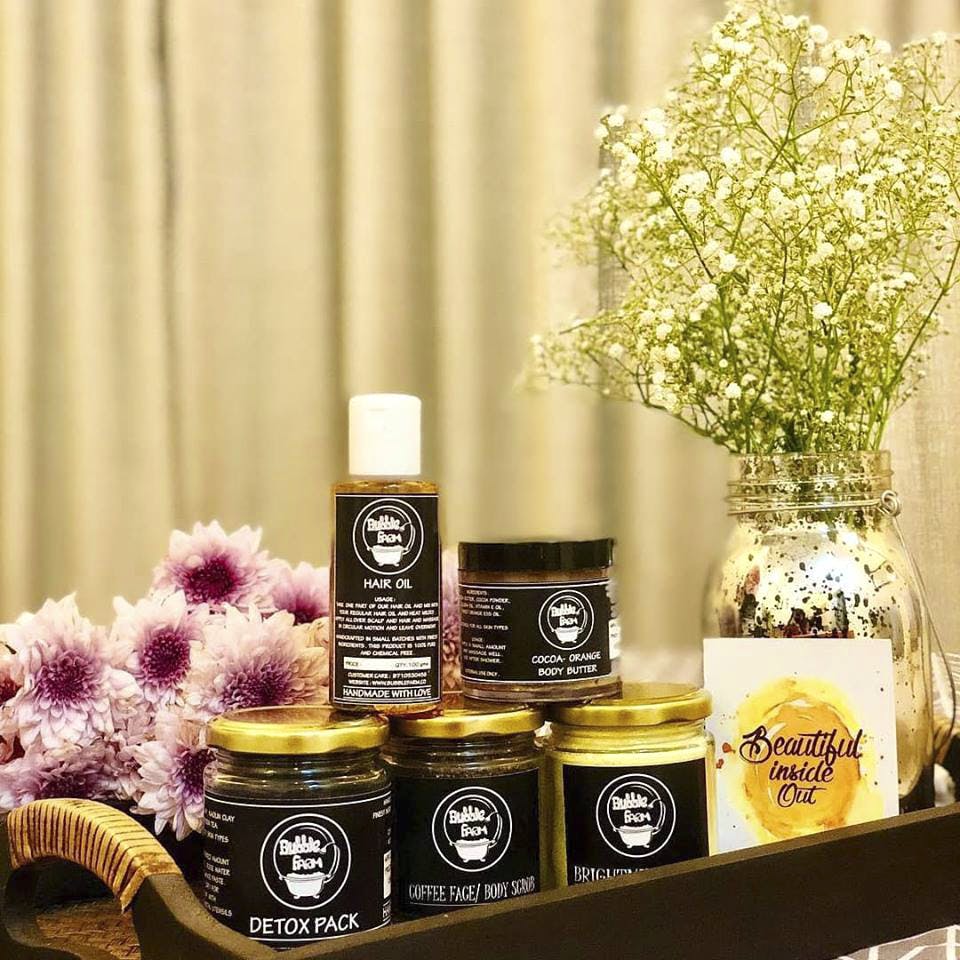 Shortcut
Chennai-based Bubble Farm makes some delicious, smooth, creamy, aromatic, bath and body products. What did you think?
What Makes It Awesome
We are so glad that Chennai has so many labels that make cruelty-free bath and body products. Adding to that list is Chennai-based Bubble Farm, that has products under different categories - lip care, soaps, face wash, hair care, facial oil, face and body mask, moisturiser, and face and body scrub.
Trying one of their products is an absolute MUST. We will tell you why. For instance, take their skin glow face and body scrub that is made with brown rice, flaxseed, oats, orange peel powder, turmeric, kaolin clay. This products especially does wonders if you are looking to remove dead skin and blackheads from your face. Now, you know what we are talking about. All their products are organic and made with a lot of love at home. But wait, check out the ingredients for each of their products.

Did you know walnut shells are one of the best ways to cleanse your face? And their Oatmeal Walnut scrub does just that. Ingredients? Oats, calendula petals, almonds, hibiscus flower, and walnut shell, of course. They also have a green tea under eye cream made with shea butter, beeswax, cocoa butter, sweet almond, carrot seed oil, olive oil. Who would have thought this a cream?
Who needs a shampoo when you got a hair mask from Bubble farm? This mask has brahmi, bringaraj, amla, hibiscus, neem, tulsi and shikakai (that your Patti swears by. Now give her this mix and see how she reacts). Their products are priced from INR 250 onwards. Make sure you check out the ingredients of every product before you buy it.
Pro-Tip
We can't help but fall in love with the extremely cute bottles that these products come in.