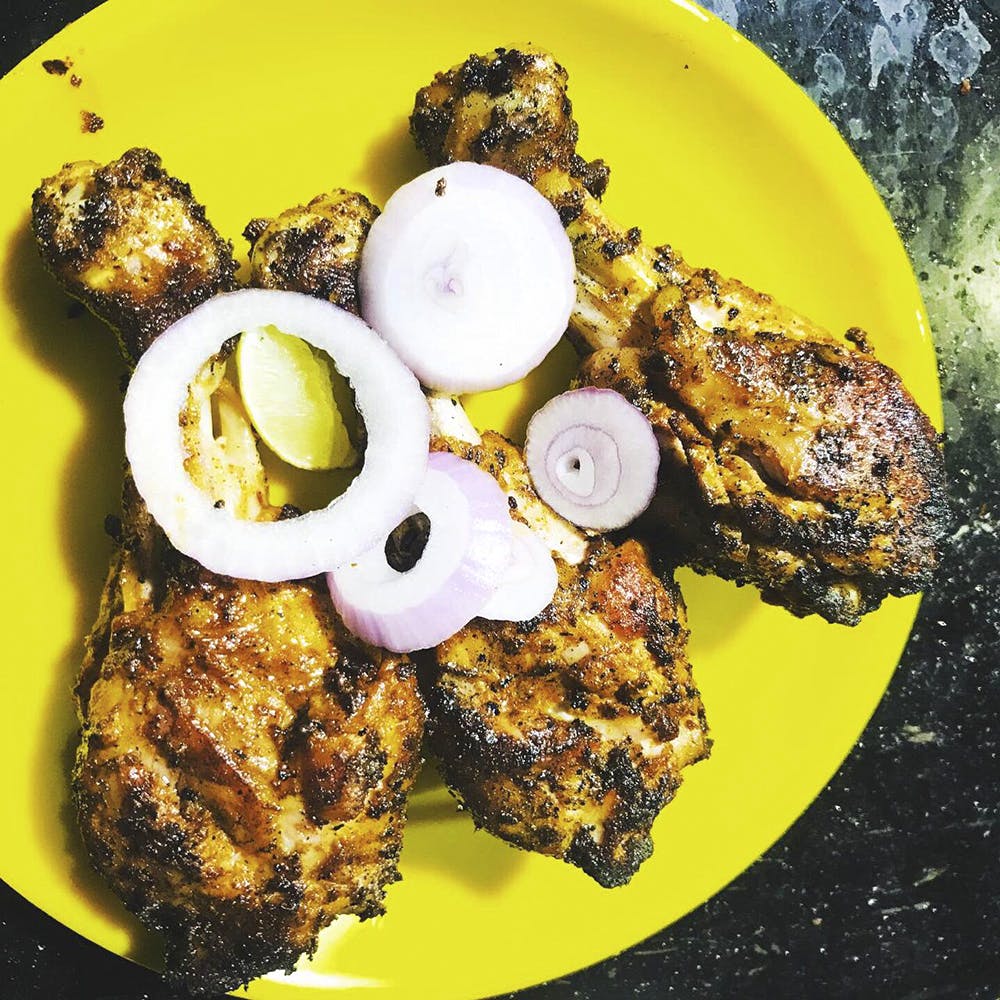 Oh So Good! Savour The Juicy Meats At This Barbeque Bike In Perungudi
Shortcut
Started from a room with four boys, this 3-month-old barbeque place is making us squeal with delight at their delish chicken wings and more!
What Makes It Awesome
A fried chicken a day keeps our tummies oh so content! If you ever wish to stop for one then Perungudi has a new place to go to. Bullet No. 79 is a bike barbeque spot in the heart of place across the main road. Started 3 months ago, it is rather small with a bare minimum place to sit. But, it definitely comes with a big package of yum! They make some juicy barbequed meat right in front of you. They have the option of chicken as well as seafood.
Bullet No.79's chicken wings steal the limelight here. As much fun as it is to watch the coal fire burning on top of the bike grill, it is as much fun to bite into the tenderness of the chicken. Every time, he turned the chicken and brushed the barbeque oil on top, our temptation just grew. You can get 5 pieces for INR 110. They have chicken lollipops, drumsticks (leg piece) and chicken stripes as well. If you want to try out all of them, then go for their customer favourite, the chicken combo at INR 200 which comes with 4 pieces of wings, 3 boneless stripes and 1 drumstick.
You can also go for a seafood combo with a grilled fish and 5 pieces of prawns as well. Vegetarians, worried? Bullet No.79 has some soft grilled paneer as well! If not paneer, then they will barbeque pineapples too. The combination pineapples with paneer just taste even better. But, the whole meal is absolutely incomplete without their special homemade mayonnaise and it is the boss of all! With a hint of ginger in the taste, the combination of sweet and sour mayonnaise goes perfectly with the spiciness of the meat. Want to know their mayo secret, they will be happy to share it with a warm smile!
What Could Be Better
While the non-veg options are what we loved, the pineapples were a bit spicy. The mayonnaise could be eggless for vegetarians to enjoy as well.
Comments