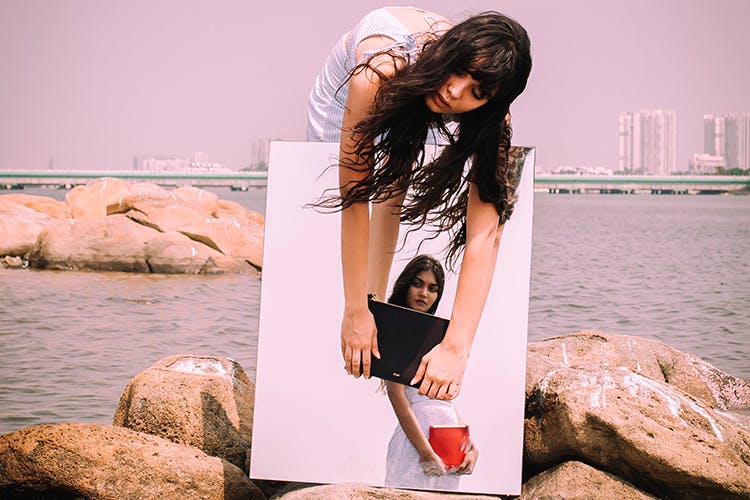 These 5 Chennai-Based Female Photographers Will Give You #InstagramGoals
Are you following these super cool female photographers in the city? If you are not, then go right away and do so! From portraits to wedding scenes, these photographers will give you #InstagramGoals.
Aishwarya Ashok - Portraits
From portrait pictures to capturing nature, this photographer shoots only in natural light, which retains the rustic look in her pictures as against digital flash photography. The colours in her photographs are subtle and she plays around with lights and shadows to create a vintage tone. The flavour of the city reflects in her pictures which are shot in the streets of Chennai. She does events, wedding photography, and fashion photography too, but her portraits are our fave!
Instagram Handle: Aishwarya Ashok
Vidhyalakshmi Vijaykumar - Travel
Influenced by other art forms, especially music, Vidhya Vijay shoots elegant pictures you will love scrolling through on Instagram. Most pictures are photojournalistic, and you can see the attention to detail. She doesn't believe in retouching pictures and likes to keep things simple. We love her minimalism! It could just be a subject sitting in a backyard, but the photos look dreamy. The locations she chooses for her pictures are obscure and rustic. She is an illustrator too, so don't forget to check out her unique illustrations!. Her product pictures and portraits are equally eye-catchy.
Instagram Handle: Vidhyalakshmi Vijaykumar
Renuka Retnaswamy - Fashion And Portraits
Specialising in fashion photography and portraits, Renuka Retnaswamy splits her time shooting between Los Angels and India. She explores interesting concepts in her photos and her selection of subject is unique. Her work focuses mainly on creating something that is timeless and not just content that's forgotten. She has shot some super cool black and white pictures and the ideas in her photos are what sets her apart!
Instagram Handle: Renuka Retnaswamy
Amrita Samant - Maternity, Newborns And Toddlers
With over 61k Instagram followers, Amrita Samant takes the cutest pictures of babies! She does maternity shoots and takes pictures of newborns. Photographing babies can be super time consuming and difficult, but Amrita loves capturing the little ones in their natural space, especially when they are having fun in their element. Her pictures are elegant with minimal elements, the frame isn't overcrowded, and the subtle colours make for a picture-perfect photo!
Instagram Handle: Mommy Shots by Amrita

Akshaya Vaidyanathan - Fashion
Well-known for fashion photography, Akshaya shoots for various clothing brands in the city. She has photographed popular models in the city and shoots at quaint, and lesser known locations. The models in her pictures are known for their quirky clothing styles. Akshaya loves shooting people in their natural state. She avoids skin retouching or any sort of manipulation. You can find a mixed colour palette in her pictures, everything from yellow hues to the warmest blues! She does wedding photography too, so yay!
Instagram Handle: Poo stories
Comments