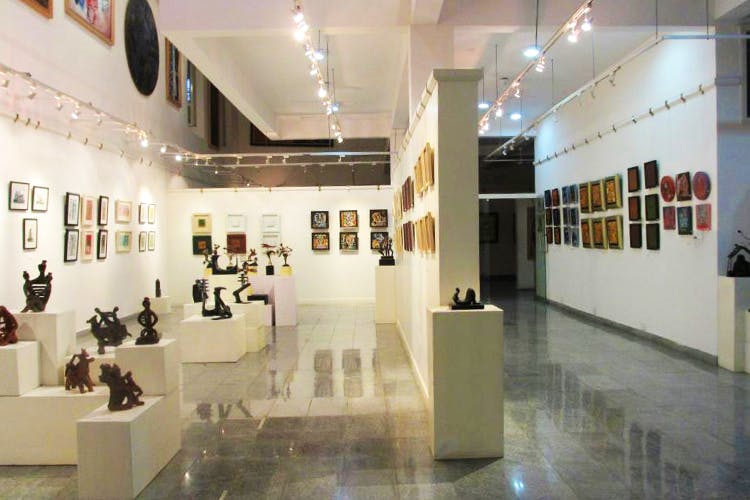 Take A Walk Through History And Buy Art For Your Living Room At The Cholamandalam Artistes' Village
Shortcut
A must-visit for lovers of art, Cholamandalam, set up in 1966 in the area now called Injambakkam, is a self-supporting artists' commune spread over ten acres of land. Its resident artists were credited with founding the Madras Movement of Art between the1950s and1980s.
What Makes Them Awesome
A visit to the village is a lesson in the history of the region's contemporary art in itself. Founded by the then-principal of the Madras School of Arts, KCS Paniker, Cholamandalam was the brainchild of this visionary artist, and slowly became a well-recognised centre of art globally. Thirty-eight artists came together to live in the same premises and work on their art, and also made handicrafts to sustain themselves.
Even today, the resident artists run the Artists Handicrafts Association, a cooperative which looks after the village and ensures the sale of art and craft. This they do through showcasing painting, sketches, sculptures — of wood, metal, stone, terracotta, handicrafts, batik, pottery, ceramics, etc. in a permanent exhibition within the complex.
Enter the idyllic centre (at a fee of INR 20) with its majestic Banyan tree and its main building of an exposed brick wall, and walk through the sculpture garden installed with work of various material by artists of international renown. Two wings of the KCS Paniker museum showcase personal contributions from artists of the 'Madras Movement'. There are also two commercial galleries, Labernum and Indigo, where art is displayed for sale. An open-air theatre on the site houses dance and theatre performances and poetry recitals, though now rather infrequently. Apart from this, spend time browsing through the art bookshop and the craft shop, or simply walk through the commune to get a sense of the people who pioneered a self-sustaining haven of art half a century ago.

Comments