70s Scrunchies & Banana Clips: This Store Is Filled With Hair Accessories Starting At INR 10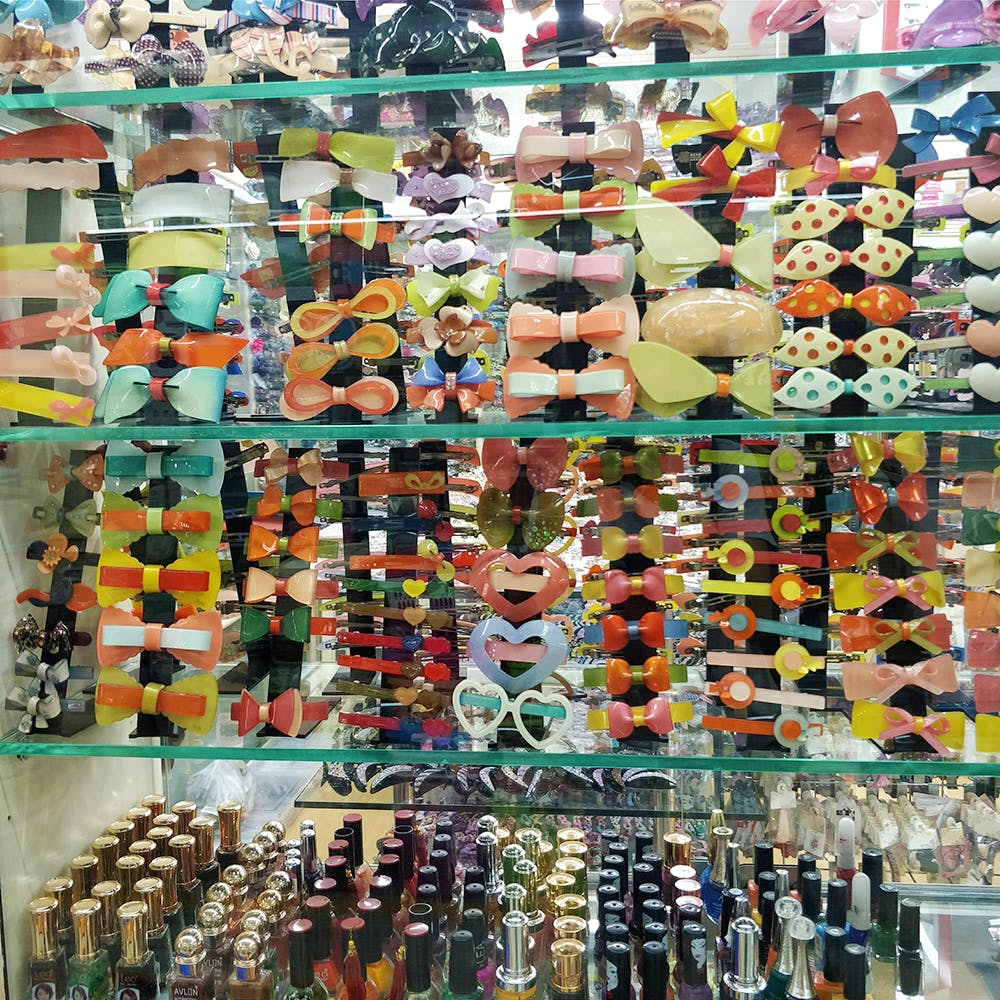 Shortcut
Hiteshi Corner in Maya Plaza has all kinds of pretty hair accessories stocked up at budget prices.

What Makes It Awesome
Walk into Maya Plaza and ask for the 'clip shop' and everyone will know about it. Hiteshi Corner is known for having a massive collection of hair accessories like clips, bandanas, hairbands, rubberbands, etc. And they are all trendy and in-style with the latest trends.
In the hair ties or rubber band (as we know them) section, we found all kinds of sizes, right from the tiny ones to huge scrunchies. There's a separate section with vintage scrunchies with designs from the 60s and 70s. These are priced from INR 20 and we love the red and white checked scrunchie.
In the clips section, there are loads of fabric-based clips, butterfly clips, bows, centre clips, etc priced from INR 15. The fabric clips are washable and the centre clips have quirky indie designs including kovil gopurams, elephants, and artsy patterns. Find clips in different shapes like heart-shaped, square, rectangle, triangle, and diamond clips. Wear one every day and show em' how it is done! The basic black hairpins are priced at INR 10. Drop by this store and we bet you'll come back with a bunch of cutesy hair accessories.
Pro-Tip
The store is filled with lots of accessories and some are on hidden in small shelves. So, take your time and make sure you check them all out!