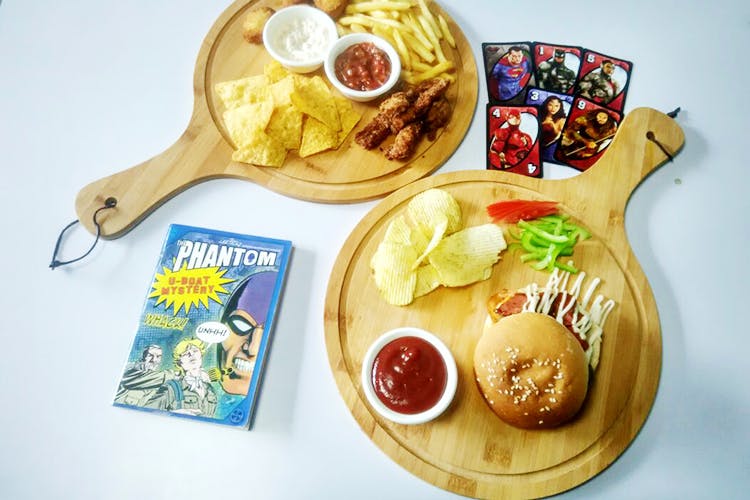 Comic Books & "Flash" Fries: Check Out This Tiny Comic-Inspired Cafe In T-Nagar
Shortcut
Comic book meets coffee at this café that has plenty of superhero memorabilia and comic books for you to check out.
What Makes It Awesome
Situated in Habibullah Road, T-Nagar, Comic Art Café is a cosy coffee shop that's run by an avid comic book fan. Mani's love for superhero universe doesn't stop there, as he's done up the entire space with framed movie posters, superhero figurines he's bought and an entire line of superhero figurines he's created from just watching YouTube videos! They look super detailed and are vibrantly coloured (look at his Deadpool model, it's amazing!).
What's more is that there are comic books to read! (Along with magazines and papers in case you're not into comic books.) DC and Marvel fans can butt heads here as there's plenty to read from either universe. The café also pays homage to other works of fiction we grew up with, like Star Wars and Toy Story! Food-wise, there's regular café fare from sandwiches to pasta to burgers and a range of coffees, tea, and other beverages, all of which is interestingly named after their own superhero (Hulk Buster Club Sandwich, Batman & Robin which is a pizza with pesto and red sauce twisted together).
Comments