This Export Surplus Store Stocks Everything From Sports Jackets To Snapback Caps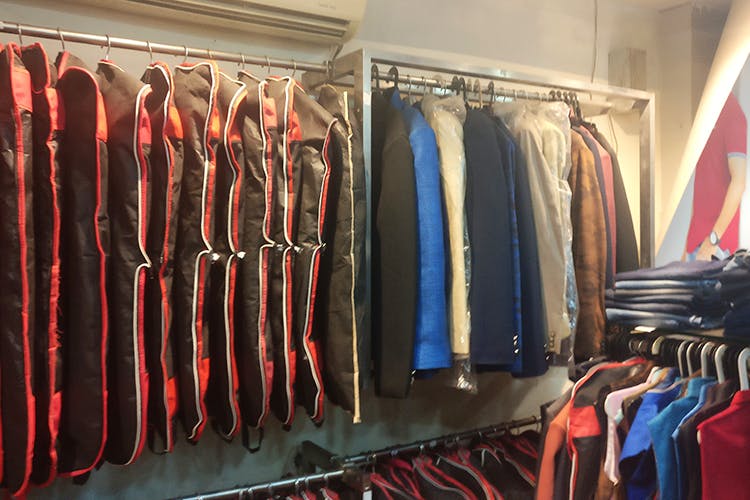 Shortcut
Cool Club is your one stop shop for men and womenswear with attractive discounts on their export surplus merchandise.
What Makes It Awesome
Located on Greams Road, Cool Club is fairly easy to find clothes store. The space we visited on Greams Road had two floors with one for menswear and another entirely for womenswear. Of all the export surplus stores we've reviewed, Cool Club has the largest showroom space and arguably the highest prices of all the budget stores. In return, you're rewarded with a large variety of clothes and apparel to shop from. Van Heusen men's T-shirts (INR 400), custom snapback caps (INR 150), Jockey innerwear, blazers and sports jackets for different occasions (INR 1,500 onward), casual shoes for men and women, Nike athletic wear and summer dresses for women are just a few of the things on their shelves.
Additionally, each section has a discount area where slightly older clothes are sold at prices as low as INR 300. We found a really cool red Nike dri-fit full sleeve jersey for just that price! The womenswear section isn't as big as men's section but stocks everything from innerwear to dresses and accessories (like belts, bags, and bracelets). Their discount section similarly brings the price down significantly and if you're patient enough you can find a good deal on dresses too. Brand-wise you're limited to a selection of what's currently available and as of now brands like Otto, Gas, and Diesel are what's most common. Store inventory is replenished constantly and that means you'll get to see new brands fairly regularly too.
We found the footwear section to be a bit of a letdown as the shoes and slippers didn't look too great. However, we thought Cool Club does a great job on their casual and party wear section, thanks to the variety of clothes they have and the fact that most of it is available in all sizes.
Comments