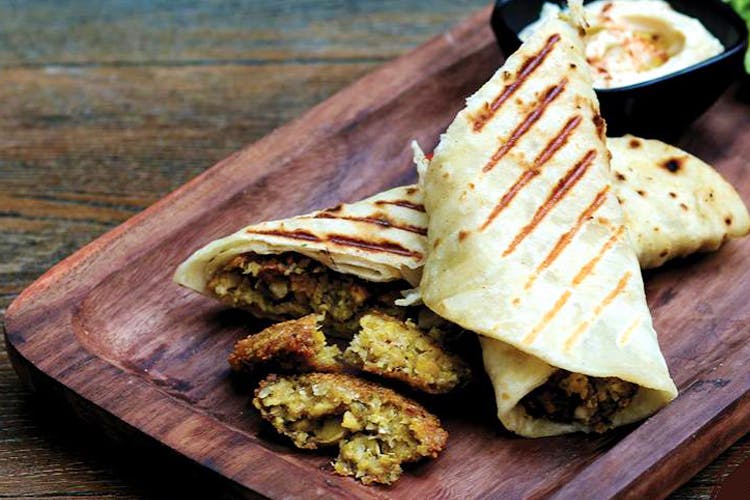 Sip On Popping Candy Juices & Spin The "Game Of Food" Wheel At This Wacky Veg Cafe
Shortcut
Located in KNK, Deconstructed Café is a vegetarian fusion restaurant that does staple café food along with their own brand of funky and exciting dishes. Read on to know what we're talking about!
What Makes It Awesome
At a glance the large glass windows and predominantly beige décor, make this Café seem like any other premium eatery in Nungambakkam, but the seemingly crooked chairs (they're not actually crooked!) and the cute table accessories, make it look less ostentatious and more charmingly hipster. You can dine indoors or enjoy a meal in their courtyard.
Deconstructed Café is a vegetarian restaurant, that serves the usual selection of Sandwiches, Pastas, Pizzas, Milkshakes and Desserts, along with their own creations in an albeit "interesting" manner. Ever eaten a Croissant in a mug of milkshake? (INR 245) Or a Sandwich with Spaghetti as filling (INR 245)? No? Well then try them out! Even the beverages haven't been spared. Remember Magic Pops you used to have as a kid, the sweets that would crackle and pop in your mouth? They've got that in a juice and it's called Blues Magic! If that's too sweet for you, how about a Mango smoothie with Tabasco and Chili sprinkled on top? Intrigued yet?
Comments