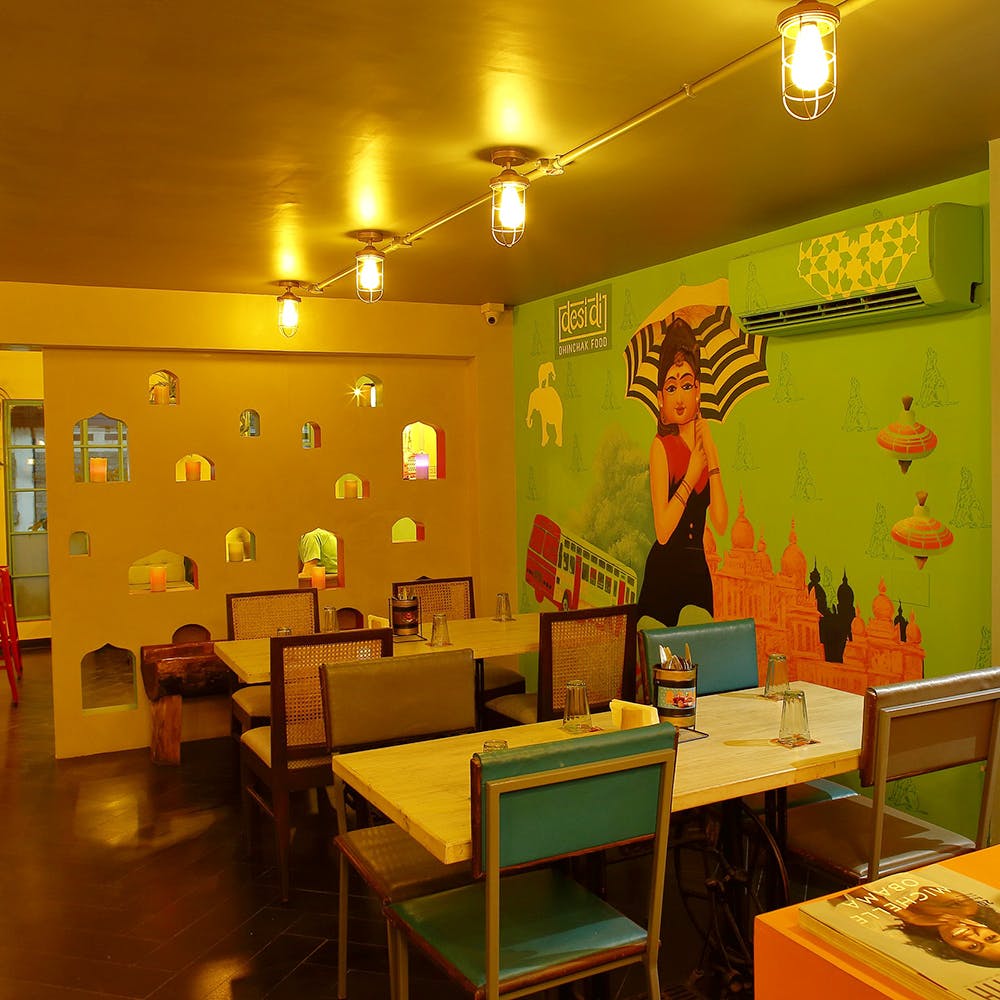 Desi Di Has Opened In Namma Chennai To Give Us A Taste Of North Indian Chaska
You will feel like you have gone back in time when you enter this restaurant. Merging retro and contemporary design styles and aesthetics, Desi Di is the newly opened restaurant in town. Feel like you are in the middle of Rajasthan as you seat yourself in one of their tent-tables. They are cozy and perfect for intimate dinners. Vibrant colours and paintings on the wall, quirky cutlery, this restaurant, we predict is going to be the talk of the town.
As for the food, check out vegetarian and non-vegetarian options in North Indian cuisine. But it is the thali that we cannot wait to taste. From lassi, paneer ki sabzi, garlic naan, kulcha, chat, and halwa, their menu is extensive and experimentative. We also hear that the thali has been conceptualized in such a way that the meal has the right proportions of carbohydrates, proteins, and greens. Located in Poes Garden, head to the one-day old Desi Di that will give you your dose of North Indian chaska.
Also On Desi Di - Indian Restaurant
More Information
Desi Di - Indian Restaurant
Comments