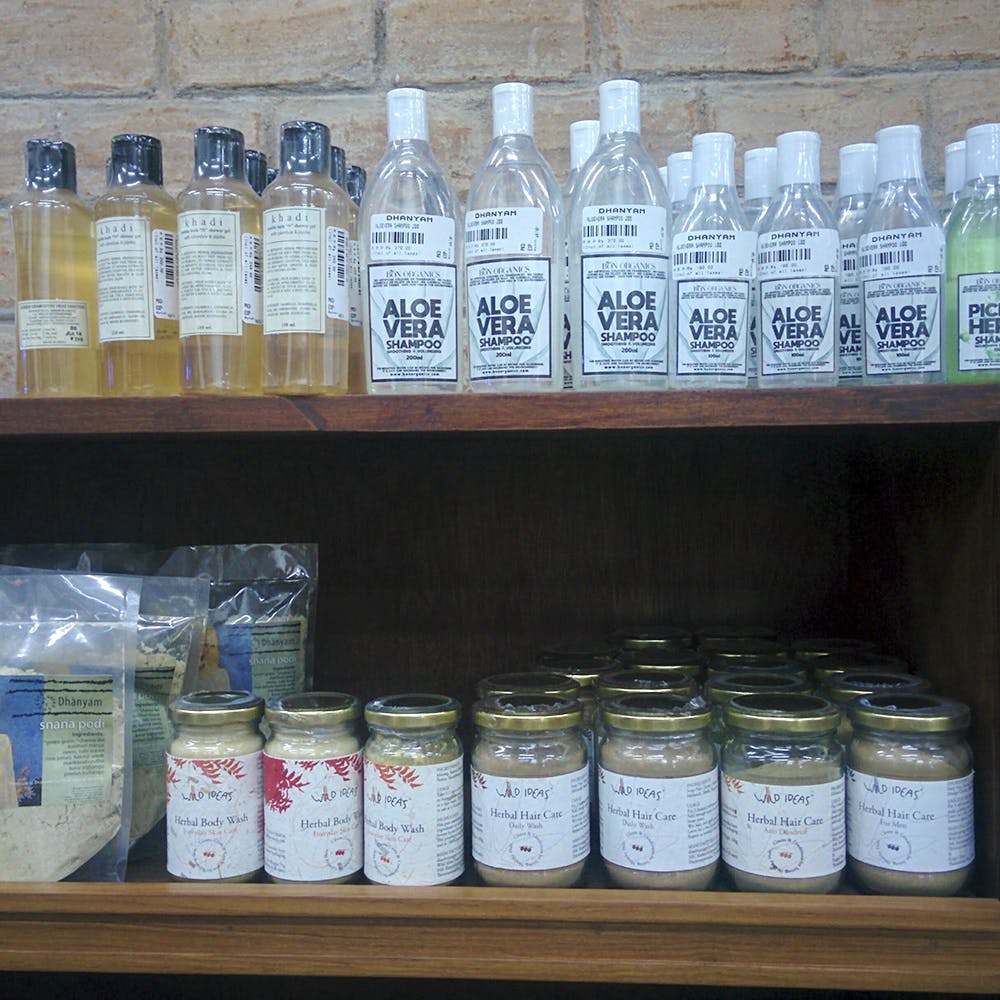 Get Your Daily Dose Of Organic From This Superstore In Kilpauk
Shortcut
From organic groceries and gourmet foods to rare millets and grooming products, Dhanyam Organic Superstore in Kilpauk offers some of the best organic products.
What Makes It Awesome
Struggling to find good organic produce and products? Just switching to organic? Dhanyam Organic Superstore in Kilpauk can make it easy for you. From organic fruits and vegetables to organic herbal medicines for eyes, hair and skin, this store has everything. They even specialize in organic groceries offering options like toor dal, fenugreek, fennel seeds, cumin and more starting from about INR 50.
For those of you who love millets, you're going to love Dhanyam because they have an array of options here. From the more popularly used pearl millet (bajra) and great millet (jowar) to banyard millet (jhangora) finger millet (mandua) and popped amaranth, they have it all. Starting from about INR 70, these are available in both half kg and one kg packagings.
We also loved their grooming products that range from body scrubs and face packs to shampoos and hair dyes. Their beeswax range is particularly good, serving as a great moisturizer for the skin and costs about INR 150. Dhanyam also has organic toiletries, mosquito repellents, sanitizers and dish washes starting from INR 200. Their utensils and kitchen ware line is quite interesting featuring copper water bottles, pure tin vessels that are perfect for storing your curries and even brass tumblers, starting from INR 430.
That's not it. Dhanyam offers from indulgent but more importantly healthy and chemical free treats that include dark chocolate bars, peanut butter ladoos, almond spreads and energy bars, starting from about INR 100. Now that we've caught your attention, head to Dhanyam and find out for yourself.
Pro-Tip
The staff here is super helpful and well-informed, so if you can't find something or are looking for information on organic products, you can certainly approach them.
More Information
Dhanyam Organic Superstore
Comments