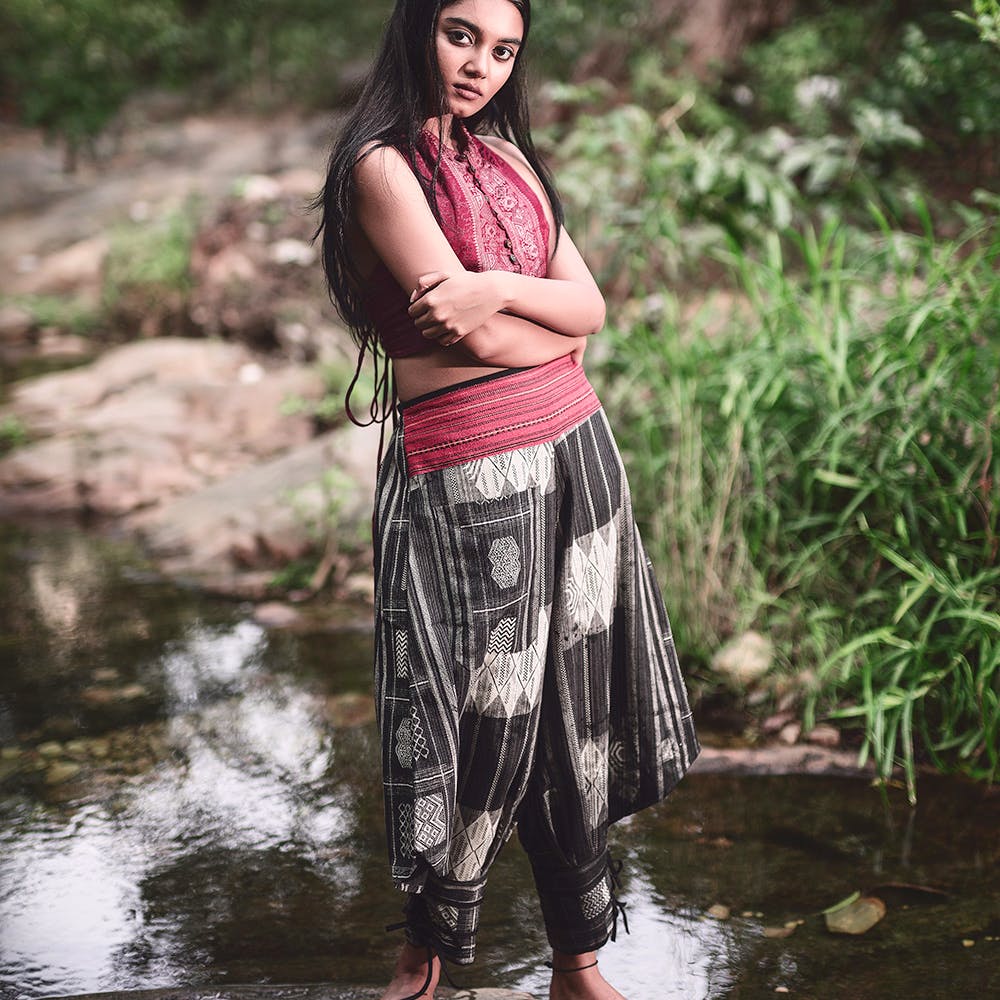 Hipster Pants And All-Things-Black, This Dhoti Label Is Hard To Ignore
Shortcut
Black hipster pants and a loose T-shirt, you are sure to make a style statement with the dhotis and pants from The Veshti Company.
What Makes It Awesome
When tradition meets trendy, what do we get? The Veshti Company! This label designs handloom veshtis aka dhotis, harem pants or what they call hipster pants in pure cotton. The pants come in different patterns, are uber-cool and fit like second skin. The company is run by four people: Arjun, the CEO, Sandhya Winfred, the creative director, Karthik Iyer, digital media expert, and Chibi Raagul, communications officer.
They currently have different collections like The Vagabon, Hipster, Boho Shorts and Dhotis. Their dhoti pants scream comfort - with open side legs, ankle cuffs with adjustable straps, and elastic waist. We love their Black Water pant that is black and has block prints on it. Arjun tells us that their black pants collection is most sought-after. They went with the concept of Kaala na Karuppu. So anything black and the boys love it! Wear one of their wide-legged pants and you are sure to feel liberated and in the process, you will be making a style statement. The designing process is critical and rigorous, which is why the team doesn't come out with a new collection very often.
The pants start at INR 999.
Pro-Tip
Order a pant from them and it arrives in a package with a handsome beardman on it. They are working on making him look better.

Comments