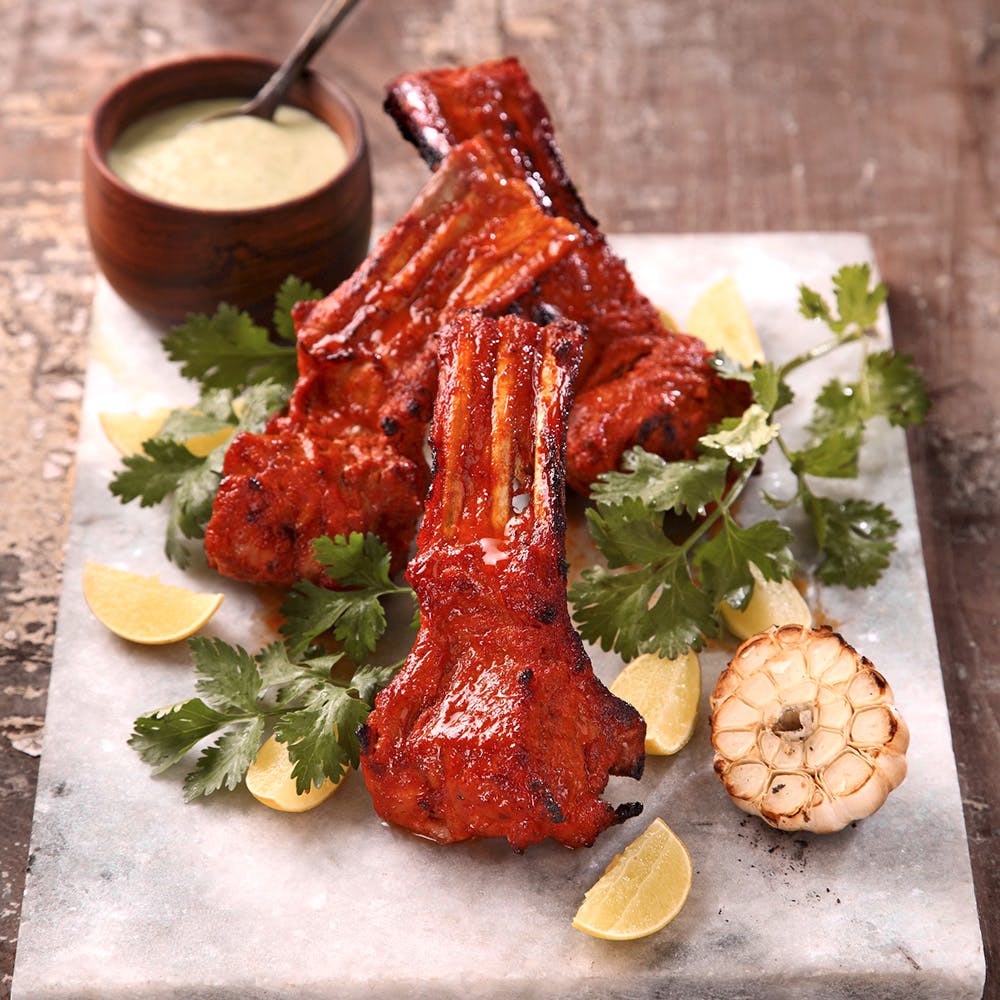 Best Eateries To Check Out
We know how tiresome and hungry a shopping galore at a mall like VR can make you. While there is a food court on the third floor that you can head to, for some good service and a quieter space, we suggest you unwind at the dine-in restaurants there. Check out our guide for the dine-in options at VR mall for easier navigation.
Mc Donald's
Now classic option never goes old. For fast food lovers, McDonald's counts as comfort food and you have got one branch on the ground floor of the mall as well. We can never get enough of their Mc chicken burgers and salty fries. Add in a meal with coke and you are set! If you are looking for some veg options, then MC Aloo Tikki is the luscious option to go for! Best yet, your kids will love their chicken nuggets meal and the toys that come with the happy meal.
Price for two - INR 300
Papparoti
Papparoti and their buns are a must-try! Nestled on the ground floor, they serve no ordinary buns. Flaky exterior with the softest creamy interiors, they have honey bun, strawberry and whipped cream bun, Nutella bun, chocolate bun and not to forget their sweetened signature bun. They have some cheesy pasta and sandwiches as well which make for a perfect quick bite!
Price for two - INR 800
Starbucks
Some caffeine craving? VR has got Starbucks on its ground floor with some flavoursome whipped cold coffee made out of their roasted coffee beans. They have some lattes and espressos as well if cold coffee isn't your thing. First, you cannot really ignore them when you are walking past, thanks to the tempting aroma of their coffee. Second, have you seen their whipped cream toppings? Choose your options from regular, grande or venti! While you are there, you can grab some quick bites such as cookies or sandwiches.
Price for two - INR 700
The Brew Room
Want a taste of handcrafted Turkish coffee? The Brew Room on the first floor will fill your desires. Not only are there espressos and cappuccinos to choose but their teas also steal the show! Personally, we prefer their gooey thick hot chocolate. They give you milk separately for that to add according to your own desire. You can grab a carrot cake or go for their all-day breakfast to eat. Waffles and pancakes or some toast and bacon to go?
Price for two - INR 1100
Jonah's
Continental treats at Jonah's on the first floor! Pastas, pizzas and some juicy humongous burgers will fill your tummy like nothing else. Gulp it down with some iced teas! Your kids can enjoy some creamy pastries after the meal as well. If not for continental, they have some rice and Indian curry meals as well. Pick your options from vegetarian, lamb, chicken and sea food. Your pick!
Price for two - INR 800
Copper Chimney
Too much continental on the list. Let's go a little North! Copper Chimney on the second floor will treat you with some Nawabi food. Mughlai and Awadhi delight will grant you your key to fulfilment. Their Aloo dum biryani or their fragrant mutton biryani is drool-worthy. Or go for their smokey kebabs and tandoors!
Price for two - INR 1200
Taco Bell
Tacos in the houseeeee!!! Get some Mexican bonanza at Taco Bell on the second floor. Choose your options from tacos, burritos and quesadillas. Get your own filling of your tacos. Cheesy, spicy and absolutely saucy! You can choose your taco shell of soft as well as crunchy. The best part of your meal is that you get unlimited fillings of your drink! Oh, and they have a naked chicken taco as well. With a shell that is actually crispy tangy meat, this one is a must-try.
Price for two - INR 700
Pizza Hut
Make some noise for pizzas! Pizza Hut on the second floor is the shiz. Get yourself a regular pizza or share the slices from a grand one. They have classic options of farm-fresh and Tikki paneer topping to chicken sausages and chicken tandoor. But the place is so much more than just pizzas! You can go for baked pasta along with some chilling mocktails as well.
Price for two - INR 900
Kobe Sizzlers
Expect Kobe Sizzlers on the second floor to get you a literal hot plate of food! Fried rice, sauteed veggies and some chicken to add; you get a sizzling plate of it. However, more than anything their sizzling steaks still steal the show. Not only fish and chicken you have got the veg options of cheese, paneer and mushroom as well. Don't you worry! They have got enough exhaust fans to get the smoke out of your eyes!
Price for two - INR 1100
Utsav - By Manbhavan
Utsav By Manbhavan on the second floor is 100% pure vegetarian bringing to your the delicacies from Gujrat and Rajasthan. But it is not just any food. You will get your royal treatment served with food served in traditional thalis. From dhoklas and theplas to the food of Rajput - there's plenty of good desi food to munch on. Their halwas are the best addition at the end.
Price for two - INR 600
Writer's Cafe
Chennai's favourite book corner is in VR Mall's 3rd floor as well. You can head over to the Writer's cafe to enjoy some cheesy pasta or a hefty brunch along a book to read. If you are looking for a corner to enjoy your desserts in while having a quiet time in the bustle of the mall, then this is your corner. You kids are going to love their jalapeno cheese poppers and burgers as well!
Price for two - INR 450
Comments