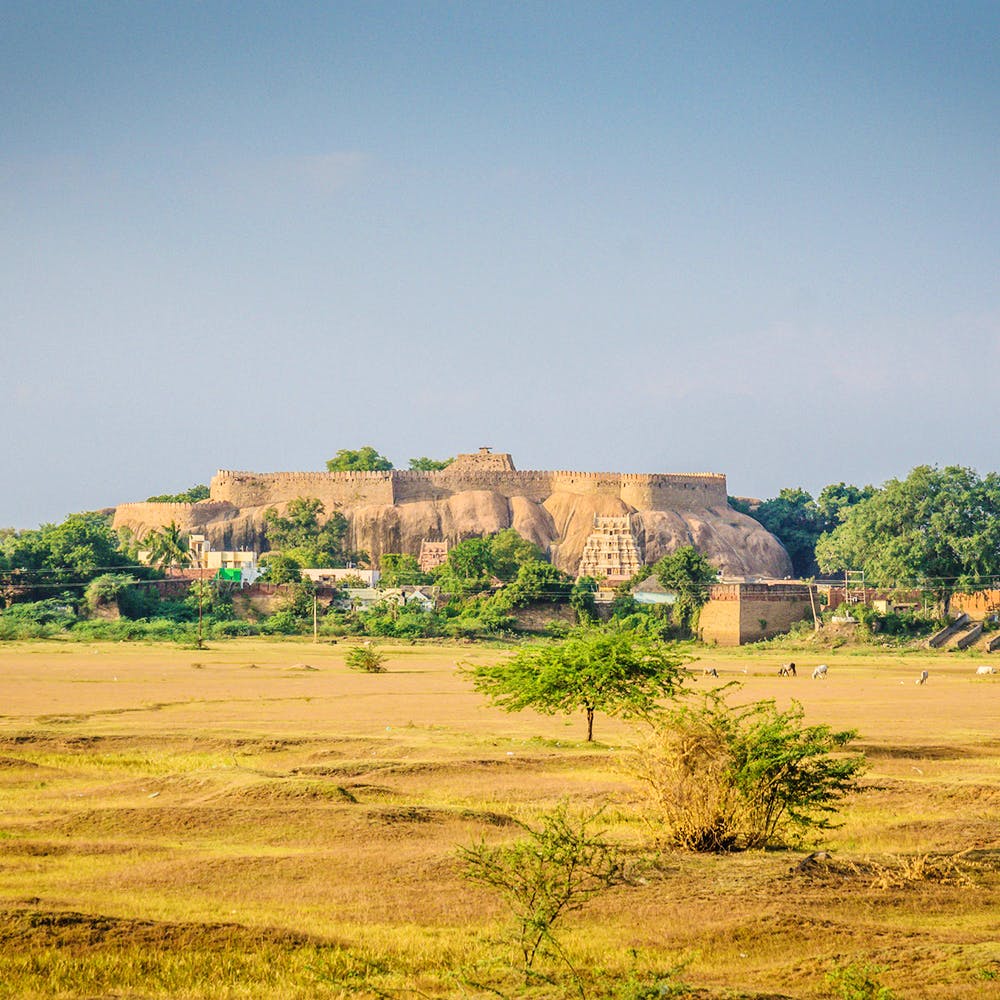 Dusty Museums And Pinteresty Forts: Have You Been To Pudukkottai Yet?
Looking to go to an underrated destination to unwind and get your sciencey brain on? Old forts, museums, palaces, and temples, if this is your idea of an amazing holiday, you must visit Pudukkottai. This small town is one of the princely states of Tamil Nadu and dunked in historic beauty. If you love Tamil culture, there's a lot you can discover by visiting this town. Here are some places you shouldn't miss.
Sittannavasal
About 20 km away from Pudukkotai, this isolated place is filled with massive boulders with ancient Jain paintings and carvings and a fantastic view of the town. Hike up and climb rocks early morning to reach here.
Brahadambal Temple
This is not like any other usual temple. Carved out of a huge rock, this kovil has two ancient Shiva's statues. Climb a little rock and you can stare at the majestic gopuram and shrines located above. Go with your yoga mat to catch an early morning meditation or yoga session here. Nerdy peeps, we bet you'll love the intricate architecture inside the temple.
Avudaiyar Koil
If archeology interests you, check out this beautiful temple which was built during the Pandiyan dynasty. Every sculpture inside the temple has been carved out of a single rock and has a story of its own. This temple win hands down for their innovation - their aarthi is not done with fire, but with steam coming out of boiling rice.
Thirumayam Fort
Located on the Pudukkottai-Karaikudi highway, this fort was constructed by Vijaya Raghunatha Sethupathi, the Raja of Ramnad in 1687. This fort was built with seven concentric walls of which only four are left for us to see. There are several shrines with various statues of deities. Head to the top of the fort for a breathtaking view and perfect Insta stories.
Government Museum
When at Pudukkottai, you cannot miss the second largest museum in Tamil Nadu, can you? They have some ancient and rare-to-find statues that belong to the Chola and Pallava dynasty. The museum is divided into sections covering zoology, geology, paintings, anthropology, and epigraphy. Rediscover your Tamil roots here.
Comments