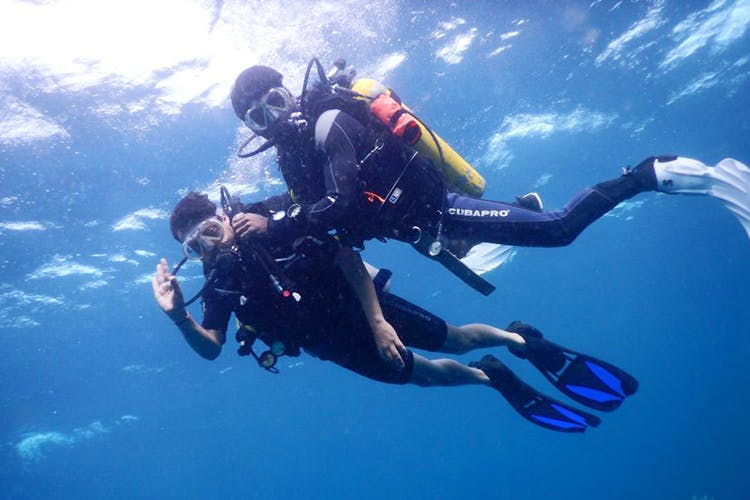 Forget Exotic Islands! This Dive School Teaches You How To Scuba Dive Right Here In Chennai
Shortcut
A scuba diving school in Chennai that offers dives for beginners and veterans in addition to courses for you to become a certified diver — how cool is that?
What Makes It Awesome
Dive Chennai, is a scuba diving school that is being re-launched with support from Temple Adventures, a long standing diving school based in Pondicherry. With experienced divers to show us the ropes, Dive Chennai has opened its doors to landlubbers like us. The dives are split in to three groups, Pool Try Dives (if you're just interested in seeing what scuba diving is like) INR 3,950, Sea Try Dives (for uncertified beginners who want to scuba dive in the ocean) INR 7,900 and Certified Dives (for certified divers) INR 5,000 per day.
Additionally, there are diving courses on offer to make you a certified diver! All the courses are accredited to the international governing body for scuba diving, PADI (Professional Association of Diving Instructors). The benefit of becoming a PADI certified diver is that you can then go on your own dives across the world, thanks to how respected their certifications are.


Pro-Tip
The actual dive sites for Dive Chennai are a 20-minute boat ride from the school and allow you to see some of the most, frankly, spectacular sights. Please note that at this moment, dives and courses are only available on an appointment booking basis.

Comments