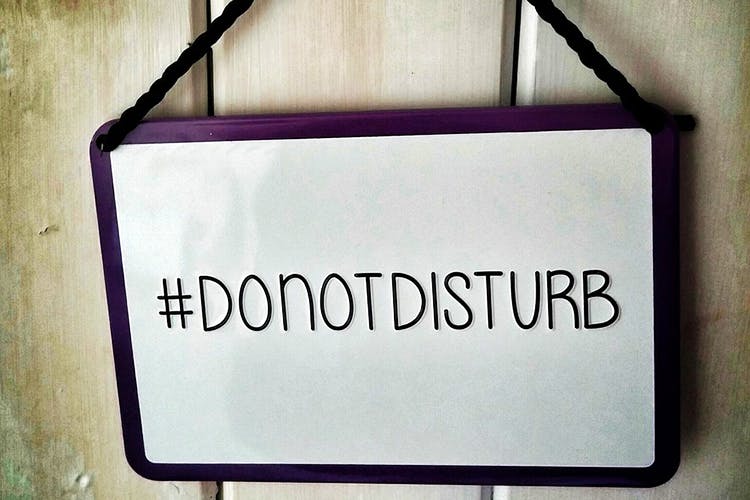 Enjoy The Do Not Disturb (DND) Cinema Experience At Our Fav Cinema Complex
If you want to watch a film absolutely disturbance-free, you can do it with Sathyam Cinemas that's making sure you get just that, every Wednesday.
What Makes It Awesome
Tired of pesky people screaming into their phones while you watch a film you've been waiting to see since like, forever? Latecomers scurrying about and wailing babies ruining your movie going experience? Guys, not all heroes wear capes because SPI Cinemas is here to save the day. Enjoy your movie disturbance-free. That means no latecomers flashing a light in your face, no staff member struggling to find people who order food to their seats, no use of phones, no talking inside the screen and no kids below the age of 15.
So every Wednesday enjoy the DND Experience at Sathyam Cinemas and Escape in EA Mall. Just keep a lookout for "DND" on their schedules online to know which screen is playing it and you're sorted. People who feel the need to have loud phone conversations in the middle of a movie or fidgety kids who rather be out playing than sitting in a theatre for two hours, you might want to miss this because you'll be asked to leave the theatre.
So are you excited to watch a movie on a giant screen with out-of-this-world effects and great sound (that's only coming from the film)? We sure are! So make some noise! Wait… maybe not.
Comments