Smoked Tofu & Cruelty-Free Cosmetics At This Vegan Store In Besant Nagar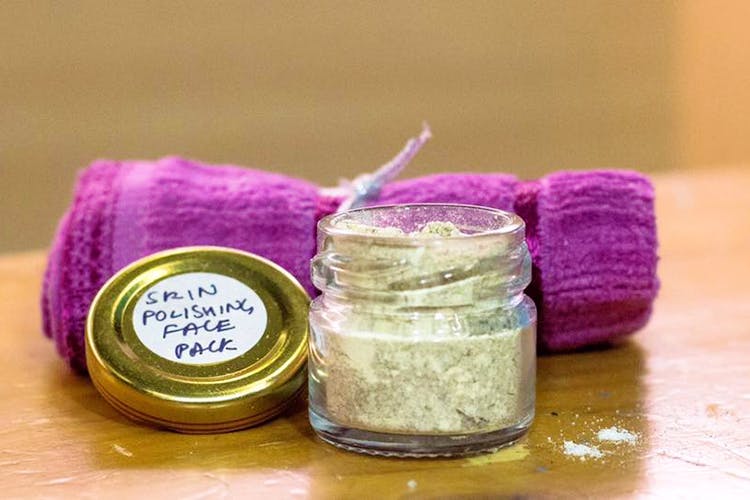 Shortcut
Planning to make the switch? It just got easier to be vegan in Chennai thanks to Earth Story.
What Makes It Awesome
If you've been struggling to find vegan alternatives in the city, look no further. Earth Story, a lifestyle store in Besant Nagar is open for customers looking to shop exclusively for vegan products. Most of the products are from Indian brands and startups according to Dhaval Chandarana, the founder of the store and a vegan himself for over five years. They have vegan snacks from Auroville, and cosmetics from Bottled Bliss (try the Green Tea & Lemon body scrub or check out their festive hampers) and Quinta.
Cool off with mango, butterscotch and even chocolate vegan ice creams from Whitecub, and delicious nut butters, like Almond Butter Dark Chocolate and Cashew Butter Salted Caramel from Jus'Amazin'. They even have Smoked Tofu from Aurosoya, herbs from Milagro (we love the packaging), Quinoa Pops from Organic Farmers Co and "mayonnaise" from Veggytable. Plus, there's also bags, jewellery wallets, ceramic pots, belts and eco-friendly lights too. Don't miss The Eco Trunk's textile jewellery made from upcycled sarees!