#PizzaPolice: Here's Where To Get Your Unlimited Pizza Starting INR 299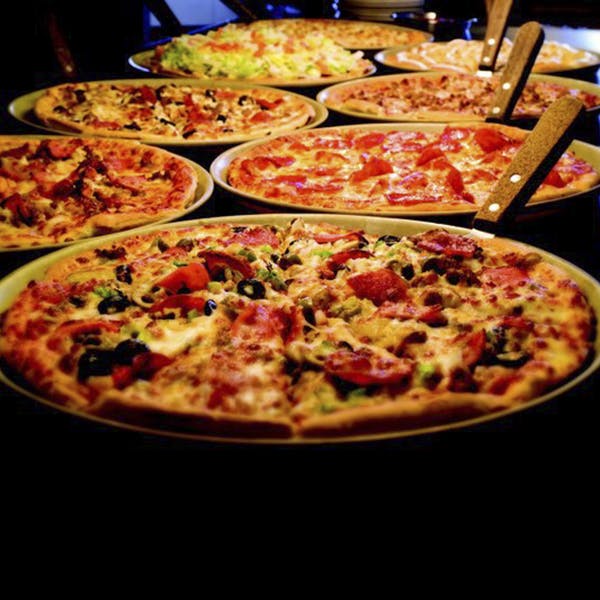 Shortcut
Eatza Pizza in Nungambakkam is known for their unlimited pizza offers starting just INR 299.
What Makes It Awesome
Throwing a pizza party? You can now, thanks to Eatza Pizza's unlimited pizza deals. If pizza is bae, this offer will mean the world to you. For just INR 299, you can eat unlimited pizza - that's a whole lot of jalapenos and olives on a cheesy crunchy treat!
Located in Nungambakkam, Eatza Pizza doesn't just have awesome unlimited pizza deals but also cool decor and budget prices. The INR 299 unlimited pizza offer includes three varieties of pizza, two varieties of garlic bread, salads, ice cream, coke, soup, and pasta. Phew, that's a lot, isn't it?
On weekends, Eatza Pizza also has unlimited buffets starting INR 359. They've got deal meals, make your own pizza, and a whole bunch of toppings to choose from. Pizza nuts, go crazy and choose from pizzas like Pop-E, Tomchee, Texas Musoni, Super Veggy, Mexican Delight, American Heat, Tandoori Paneer, Thaiwa Chicken, and Murgh Kheema. Eatza Pizza also has desserts and exclusive kids packages with curated menus, so check those out.
Comments