This Eco-Friendly Auroville Brand Offers Reusable Cloth Pads & Menstrual Cups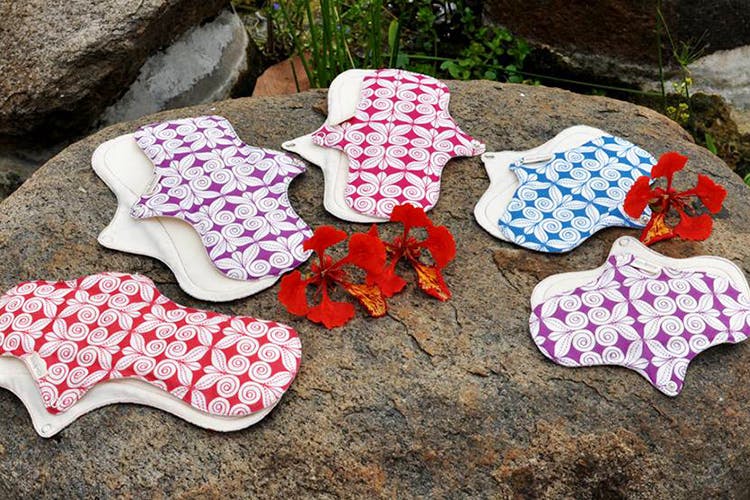 Shortcut
Don't lose your sanity over sanitary products — Eco Femme is here to save the day and the environment!
What Makes It Awesome
Considering shifting to a more sustainable lifestyle? Here's your chance to make it happen. If ordinary plastic pads cause you discomfort during "that time of the month" or the fact that these gel-based pads actually take hundreds of years to decompose and harm the environment makes you mad, then make the switch to these menstrual products by Eco Femme.
Ladies, we feel you. We know that this monthly affair is not always so pleasant, but here's something that can at least help make a difference. Social enterprise Eco Femme is based out of Auroville and is the brainchild of Jessamijn and Kathy. It was founded in 2010 after the duo realised sanitary waste was piling up even on the roadsides in Tamil Nadu. They decided to work on promoting menstrual education and got together with a group of rural women who were eager to earn a livelihood through tailoring. And that's how Eco Femme was born.
They also train menstrual health educators to help bust menstrual myths by introducing cloth pads to marginalised women and even offer free pad gifting programmes to adolescent girls.
You can shop online for their products — the price of the reusable cloth pads start from around INR 250 for one. They come in pretty designs and bright, happy colours and even have "wings" to make sure it's held in place thanks to the nickel-free metal push button. Also, they're made out of cotton, so no more awful rashes. They apparently also have a leak-proof layer with an absorbent core which comes with five layers of flannel.
Eco Femme also provides sustainable menstrual cups made of medical grade silicone (SheCup) and panty liners all of which come together in a kit. It'll probably take some getting used to initially but if it helps to save the environment and provides education and empowerment to rural girls and women, it's the least we can do, right?
Comments