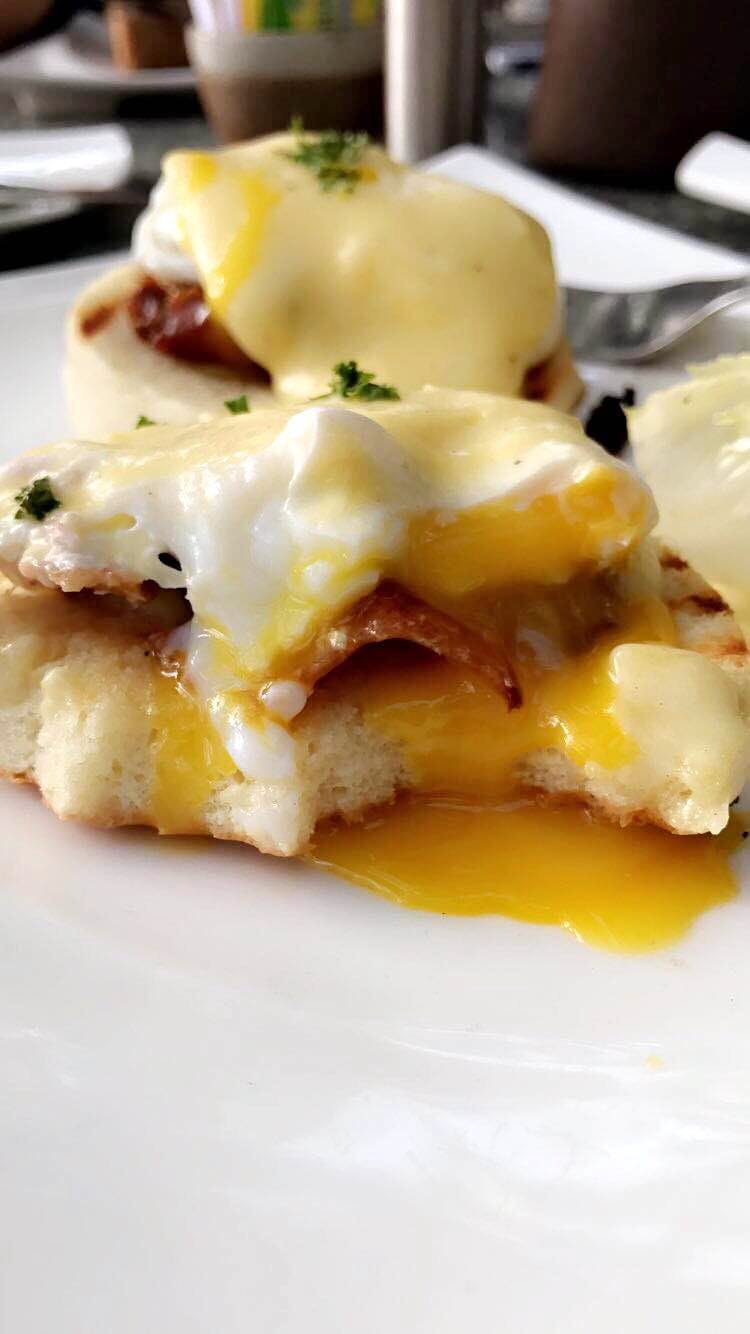 Eggs Benedict, Anyone? The Brew Room Does It Best!
What Makes It Awesome
The Brew Room at The Savera Hotel has been a topnotch spot for coffee and dessert lovers since forever. This place serves flavorsome food with some delicious breakfast choices that include English breakfast, Fitness breakfast, Canadian pancakes, Eggs Benedict, Cinnamon french toast and a variety of omelettes to choose from. The ambiance of The Brew Room is fantastic. The cafe consists of lush green garden, with few tables laid in the lawn for the diners to enjoy the open air. The cafe also houses an air-conditioned room.
What Could Be Better?
Though the service at The Brew Room was excellent, the food portions could've been bigger.
What's My Pro Tip?
If you wish to break your usual breakfast cycle from Britain's bacon and baked beans, French cinnamon toast and Canadian maple syrup flavored pancakes, I would suggest everyone try the eggs benedict at The Brew Room. This dish, topped with poached eggs, creamy cheese and hot crispy bacon sandwiched in a buttered bun, is the perfect pick to experience the gooey flavors in your mouth.
Anything Else?
Brew Room's flavored menu offers an array of dishes and choices for breakfasts, soups, and beverages. It is indeed the place for all the caffeine addicts and dessert lovers out there.
Also On The Brew Room - The Savera Hotel
Comments