Elegant, Royal, And Rich: This Store Is All Of This Thanks To Their Line Of Kashmir-Inspired Products!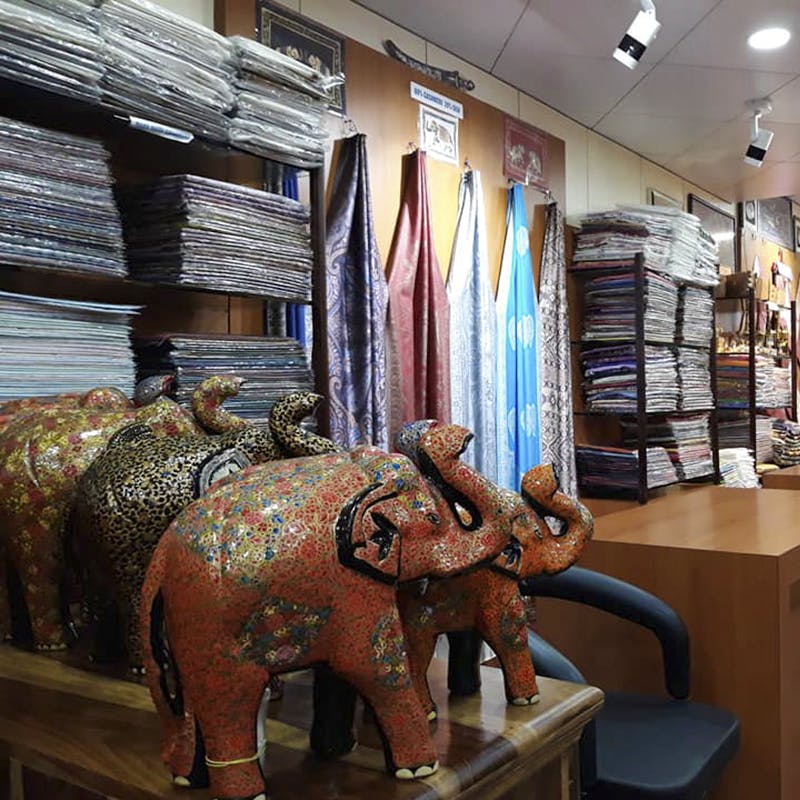 Shortcut
House Of Cashmere is a store that will transport you to Kashmir with their exquisite selection of products.
What Makes It Awesome
With a plethora of stores at Phoenix Marketcity, the chances that you missed this quaint Cashmere store are high. Why do you think we are there for?
The store has artifacts, shawls, bags, jewellery, upholstery, clothing and several other knick-knacks that can transport you to Kashmir. The shawls are hard to resist. They come in both pastel shades as well as bright colours with myriad designs and patterns on them. We like the grey shawl with blue embroidery on them. The soft, silk-feel shawl gives you all kinds of royal feeling. The off-white shawls with intricate flower embroidery can be paired with almost anything.
Ty giving the elephant sculptures a blind eye. You can't we bet. The intricate designs on them add to the charm. We also like the ones that come in wood. These make for amazing souvenirs for those who don't stay in India. The carpets, cushion covers, and curtains are equally rich with designs and texture. They can last for a long time if maintained well.
The jewellery section is not to be missed. The silver necklaces, jhumkas, anklets, and bracelets are delicate, elegant, and can be worn with both ethnic and western clothes. Wear the silver choker with a black t-shirt and denim for the boho look. For something more ethnic, try the long gems chain.
They also have kurtas for both men and women with heavy embroidery, specific to the Kashmiri style.
What Could Be Better
The prices of the products could be high. Polish your bargaining skills to get a few discounts.