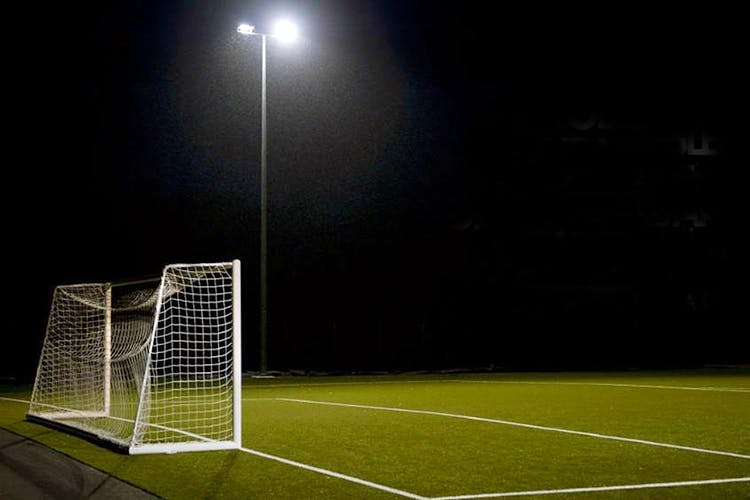 This All-In-One Entertainment Hub In Bessy Is All Kinds Of Awesome!
Chennai's first all-in-one entertainment hub features everything from a football court to a food court. Whoa! And that's not all. There's bouncing castles and VR Games too! Nassaa Uth (pronounced 'youth') Hub, is an entertainment zone that does almost everything. Situated on Besant Nagar beach, it is a massive four storied building that is hard to miss. Starting from the top, the terrace is home to an artificial turf futsal (football) ground big enough to play a 4v4 game. Just one floor below it (the fourth floor) houses a snooker studio with a bunch of tables, and the third floor is a four-lane bowling alley. On the third floor, you will also find the Virtual Reality games section (their VR is like nothing you've seen before!).
Now post-playing so hard, you will need to sort out those hunger pangs, right? Then head straight to the second floor, which has a huge food court complete with seven different restaurants. The ground floor also is home to the arcade gaming section. Additionally, for the tiny tots, they have a special kids section with a ball pit, trampoline, jungle gym, and bouncing castle!
Comments