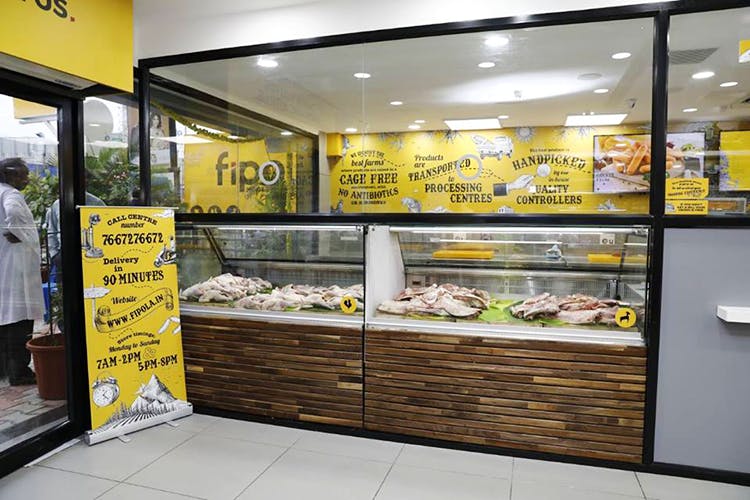 Get Salmon Steaks, Marinated Chicken & Other Fresh Proteins Delivered In 90 minutes
Shortcut
Looking for a good meat shop in the city that's clean and can guarantee good quality meat and seafood of all kinds. Rest assured Chennai, Fipola is here. You can order online and they even deliver in 90 minutes!
What Makes It Awesome
Started in 2016 by Sushil Kanugolu, Fipola is a new kind of meat and seafood store that focuses on premium products, provided at the highest standard. And the company follows a "farm to fork" model where the meat is directly bought from the farmers, it goes through checks and cleaning processes and then sold in their store. As is always the case with meat and seafood, the quality conforms to HALAL, ISO, HACCP and FSSAI certification.
With the "farm to fork" system, the quality of the product doesn't drop and it is apparently guaranteed that the freshness is retained while preparing, packaging and storing the meat. Plus, they have an in-house laboratory that guarantees chemical and pesticide-free products.
Fipola has everything from fish to poultry and lamb to other kinds of seafood. They also have ready-to-cook products which include Breaded Crab Cakes (INR 314 for four pieces), Mutton Samosas (INR 314 for five pieces), Lamb Galawati Kabab (INR 314 for four pieces) and much more which just needs to be added to a frying pan and then they're ready to be served. They also have exotic meats that are imported including Salmon Steaks and even Australian Lamb Shanks. Fipola also makes their very own glazes, spreads, and pickles which you can use to add to your cooking and the prices range from INR 70 to INR 200, depending on what you're looking at.
They have retail stores in OMR, ECR and Anna Nagar – but they are on an expansion spree. Moreover, customers can also place orders over the phone or via their website and be guaranteed delivery within 90 minutes.
Pro-Tip
The benefits of stopping by the store are that you get to select the meat you want personally and watch them prepare it for packaging.
They're open Monday to Sunday (7am to 7pm) and you can order at any time via their website and have the meat brought straight to your doorstep.