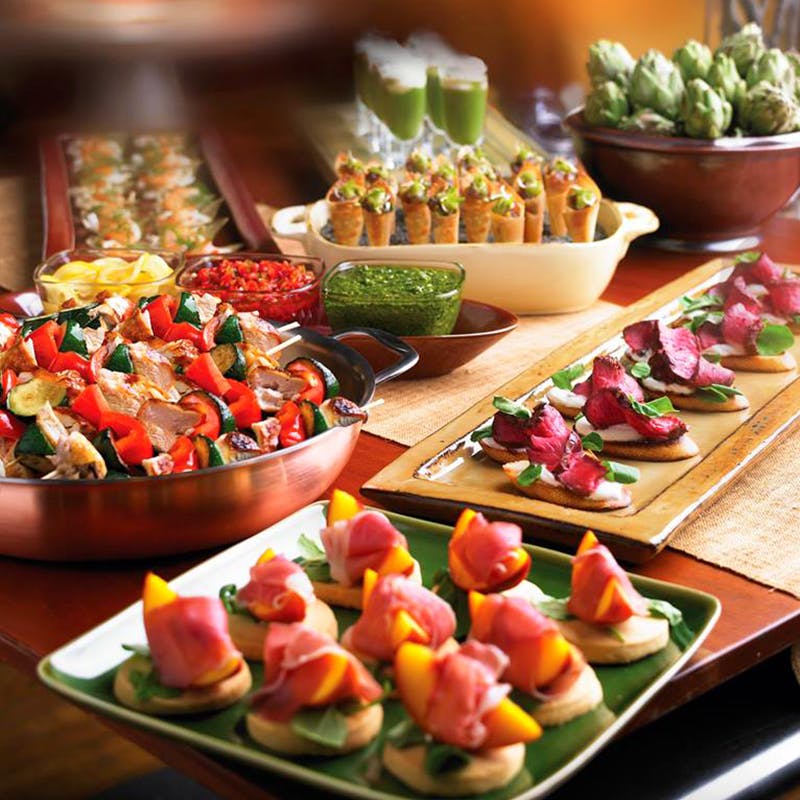 Here's Our List Of Five Star Restaurants In The City For Luxury Dining, Authentic Cuisine And Picture-Worthy Interiors!
Chennai peeps love food. From the streets to five-star restaurants, we can go anywhere as long as the food served is delish max. Namma city has more than 10 five star hotels - each one bearing at least six stand-alone restaurants. Now how does one choose a place? Oh, we have been at that spot. LBB has listed some of the top restaurants that you can head to any time of the year or some quirky interiors, creative food festivals, food that you can never say no to, and wonderful hospitality. Take a look at this list the next time you are hunting for a good family sit down lunch or dinner...

The Flying Elephant - Park Hyatt
With a revamped jaw-dropping bar (it is apparently the biggest bar in the city), a huge dance floor, and a revamped bar menu, this restaurant can never disappoint you. All that food form one floor to another can make you a happy person, we bet!

Sunset Grill - The Westin
Looking for a chill date place? Head to Sunset Grill. Their rooftop restaurant is legit awesome. We love the Goa feels this restaurant has. We highly recommend their mezze platter. Whether you try anything or not, don't miss their Callebaut chocolate dome. You will keep coming back for more.

Dakshin - Crowne Plaza
This restaurant is the king of Southern food. Having completed their 30 years, this restaurant has the best South Indian thali in town. Having a foreigner friend come down? Take them here to bowl them over.
Bay View - Taj Fisherman's Cove Resort & Spa
Chennai and beach go hand in hand. And what's better than having a date with bae by the beach? Their fresh catch of the sea is a must-try. They also have live music which makes your romantic night a notch better. Beach, wind, and music, no it is not a Karan Johar movie.

Ottimo - ITC Grand Chola
If you are looking for some Italian pleasures, then check out this restaurant. They have a popular Sunday brunch that comes with unlimited beverages and mocktails. Sundays could not have been better.

J Hind - Grand by GRT Hotels
Add a little drama to your otherwise ordinary life, thanks to this restaurant. Their North Indian fare is what you must try here. You will be committing a crime if you don't have their paneer. That is almost a warning!
Spice Haat - Hyatt Regency
The graphic prints on the walls and sculptures of grandmother, this place serves you food that reminds you of what your grandmother made for you. The delicious food and several counters will sure make your experience a memorable one. We almost forgot the pickle jaadis. We don't know when we are going to whisk one off to our home during our next visit.

Bay 146 - The Savera
Music and food is the best combo. Head here for some liquor, amazing food, and live music. One of the most popular spots for bands and standup comedians to perform, this place is a must visit especially if you are a Mylaporean.

Aqua - The Park
Serene is the word that will come to your mind when you step enter Aqua. Feel like you are amongst the clouds here. The turquoise water only makes things better. Food with a view is what you get here. Check it out for some intimate dinner dates with bae.

Ask Mrinalini a question