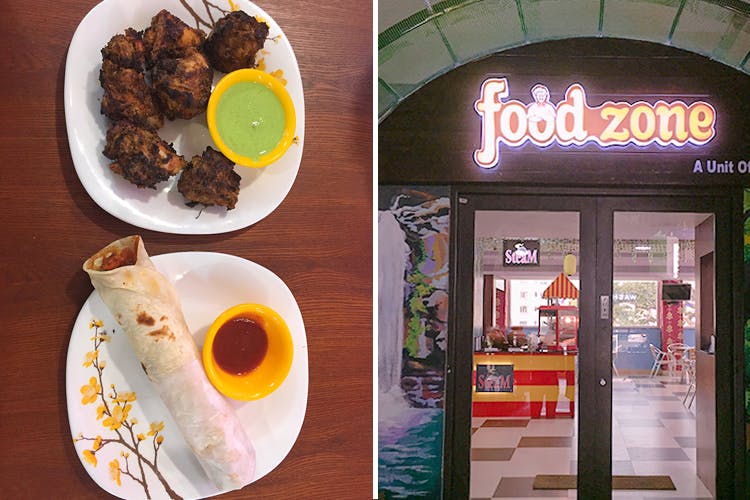 Nasi Lemak To Kathi Rolls: Get Your Fix At The New Food Plaza At This Popular Eco Park
Shortcut
Already been to Chetpet Eco Park for long walks, boating or fishing? Now you can also grab a bite at their new food court and choose from everything from Malaysian to good ol South Indian fare.
Food For All Kinds Of Cravings
The park opposite Ega Theatre is a popular spot amongst Chennai folks. It's probably going to get more popular now with its brand, new food court. There are at least nine restaurants here and you can pick from a selection of cuisines! Pongal Unavagam is as authentic as the name sounds and serves tasty breakfast and lunch dishes. The idlis and vadas with sambhar deserve a special mention. If you feel like North Indian food, then do try the delicious kati rolls at Lucknowi. Mansatti, serving Chettinadu style food, has options ranging from biryani to parottas and for those who enjoy Pelita's Malaysian cuisine, Food Plaza offers Sedap, specialising in traditional dishes such as fried noodles, nasilemak and noodle soup.
Strolls & Snacks
Not in the mood for any of those and would just like a snack? Don't worry, the chaat and fresh juices available at Uttar Bhajan and Juice King will more than take care of your snacking needs, perfect to drop by in the evening after a stroll in the park. Steam, is the first restaurant you see when you walk in and has a very interesting menu. They serve steamed versions of sundal, kolukkattai, puttu and kizhangu. If you love your local flavours, head here for sure!
We found that the service was particularly slow and this could have been as they had just opened and setting up. But the food more than made up for it. But hopefully they'll work on it soon. Otherwise, it's a much needed spot after spending a day at the Eco Park to recharge with some refreshments.  And they're open from 6am until 12 midnight! Next time you decide to visit this lung space in Chetpet, don't miss out on the food plaza!
Comments