The information in this post might be outdated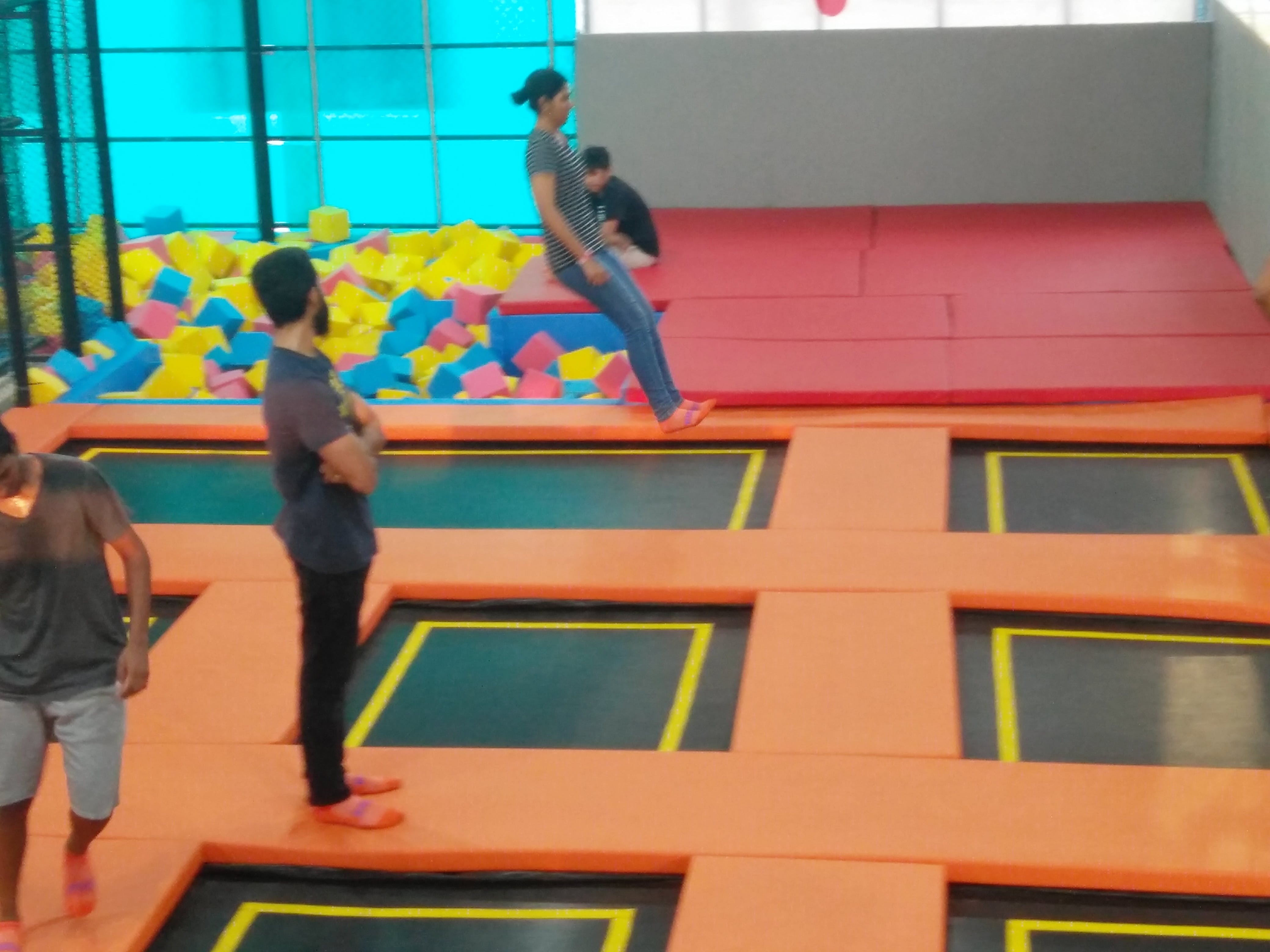 To The Kid Inside All Of Us - Chill With Your Friends At This Trampoline Zone On KNK Road
What Makes It Awesome
Age is mind over matter, and for those of you, who downright believe that, head over to this trampoline paradise in Nungambakkam. Did you know that Airborne Trampoline Park is the first trampoline zone in Chennai? Oh, and it's bouncing crazy. You can unveil that craving to jump around, try out some flips that you have seen in movies or try out a slam dunk. Within no time, you will have your adrenaline pumping. It's a reasonably well-spread space with over a total of 10 to 12 trampoline patches of differing sizes to suit different age groups. Airborne Trampoline Park has a stretch of trampoline turned into a basketball court. You can play a bit of slam dunk there. It's ideal for those of you who are not a game for the gym but still wanna get in shape - one of the fun ways to work out and burn some calories. You'll easily shed around 250-odd calories with only 30 minutes of basic jumping. If you want to take a break then you can jump right into the foam pit right next to it. It is filled with foam cubes! Although try not to lose a ring, please. At Airborne Trampoline Park, the price is set at INR 250 for a 30-minute session. After which, they charge INR 50 for every additional 10-minute. Also, a trained professional is always there to help the newbies. They even have a trampoline yoga session for which you can sign up. Or would you like to sign up for a fitness session on a trampoline? You need to have a pair of socks to play around. So, either wear one or if you want a much grippier sock with friction sole, you can buy their socks for just INR 100. This zone is kid-friendly too. It's a great way to let your kids have fun, socialise with other kids, sweat it out and ditch that PS for good. Best part - they are open till 11 at night!
What Could Be Better?
The location on Google Maps is not really accurate. To top this - their small blue name board is practically hidden behind a thick tree branch makes it really difficult to spot. Do call them you guide you to the exact location.
Pro Tip
Wear or carry a pair of socks if you don't want to spend an extra 100 bucks for them.
Also On Airborne - The Trampoline Park
Comments