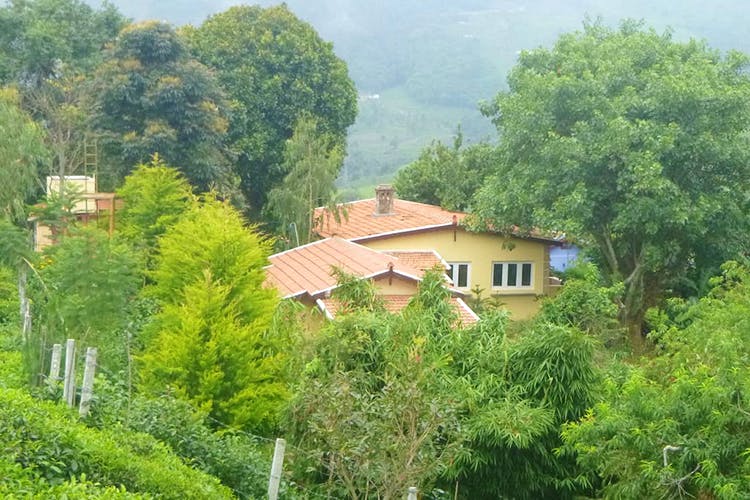 Nature Lovers, Stay At This Cosy, Secluded Airbnb In Kotagiri Starting At Just INR 790!
Shortcut
We just found a nature lover's paradise, in the middle of nowhere, at Kotagiri and this place will disconnect you from the rest of the world.
What Makes It Awesome
Named after a non-indigenous flower, Fuschia is the dream Airbnb of the season. Located in the interiors of Kotagiri (about a 9-hour drive from Chennai) and away from the city, we think this small bungalow is a lovely place to unwind this summer.
Hosted by Sharan, Fuschia is surrounded by tea gardens and is known for bird watchers and wildlife lovers. They are also very pet-friendly. Spotting wild boars and Bison is an everyday affair here and there are plenty of colourful birds to spot all around the sprawling plantations. They say, if you're lucky enough, you could also spot leopards and porcupines like many guests did in the past. Witness scintillating sunrises and sunsets by taking strolls around the tea gardens. Fuschia has breathtaking views, worth waking up early too, we promise. And they even have a lovely little stream nearby.
Now that summer is here, their Jacaranda trees amidst the valley are a beautiful sight. Currently, in full bloom, Fuschia is even more gorgeous with its surrounding flora and fauna.
The Airbnb has seven rooms to offer, with each room accommodating two people. The rooms are equipped with Thai-style furniture and other regular amenities. Not your fancy deal this one, Fuschia is for people who want to ditch luxury and live amidst nature and simple facilities instead. And their smallest cabin is perfect for solo backpackers. The breezy property is also surrounded by hammocks and other pretty sit-outs to unwind.
Fuschia is also known for its brilliant cook, Baby. Baby serves up three meals a day at an additional cost of INR 400 and you're definitely in for an authentic South Indian feast. Most of the shops are available down the hill and for those who end up craving junk food, you could always drive down to Ooty, 40 minutes away and munch on some pizzas and burgers.
Also, if you're in for some adventure, you could hike to the waterfall and hill near the cottage and also consider taking a trail to Bibin, a nearby gorgeous village. We say, take a sip of some local tea in Bibin and fall in love with the Nilgiris all over again! See you there?
Price: Between INR 790 and INR 1,800
Comments