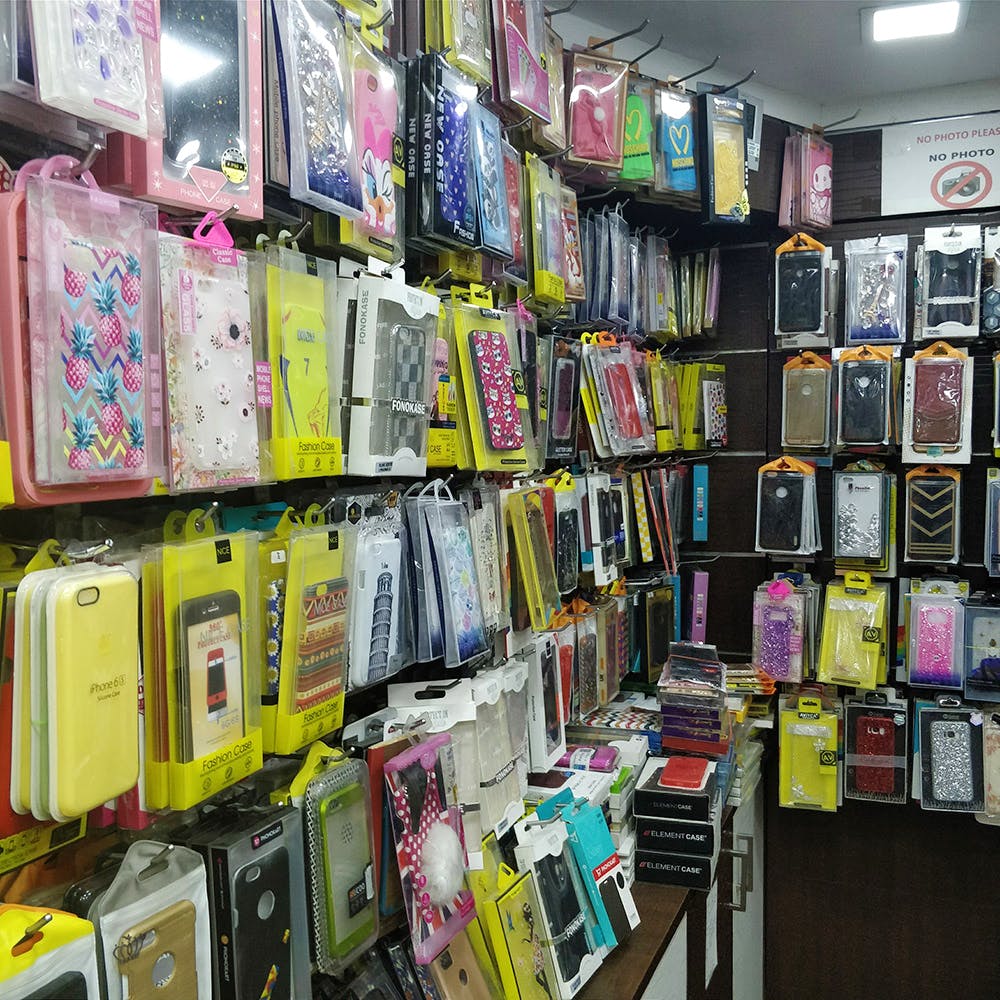 Cat Sunglasses Or Batman Phone Covers: We Found Super Quirky Merch At This Budget Store
Shortcut
Gautam Communications in Fountain Plaza is filled with phone covers from all your fave TV shows and there are loads of new, quirky designs too.

What Makes It Awesome
Sure, we found some budget clothing stores in Egmore, but there's a lot more you can discover here. We stumbled upon a phone cover store that has everything from cute, off-beat, relatable, and eccentric covers. And why do we extra love this place? Everything's super affordable!
Stroll through Gautam Communications and you will see that the store is packed with phone covers. For those so-called nature lovers, you have covers with stars, skies, sunsets, mountains. You know what we are talking about! But that's just the beginning. They have options with intricate calligraphy and quotes that say, "Princess? No, bitch, queen" and "Hustle until your haters ask if you're hiring". These covers usually come in plastic and are priced from INR 250.
For those dreamy ones, they have options like a cover with light Parisian shades or an old lantern on the streets of Paris. There are various location-specific covers too, so you can pick from your fave locations. There are loads of covers with pop-culture references too, including "Doh!" from The Simpsons and "Why do we fall?" from Batman.
We found quirky cats wearing sunglasses, owls, and unicorns, too. These are priced from INR 300. Say goodbye to ordering online and sass up your phone on your own terms.
Pro-Tip
The store also customises phone covers and has tempered glass and protective gear.