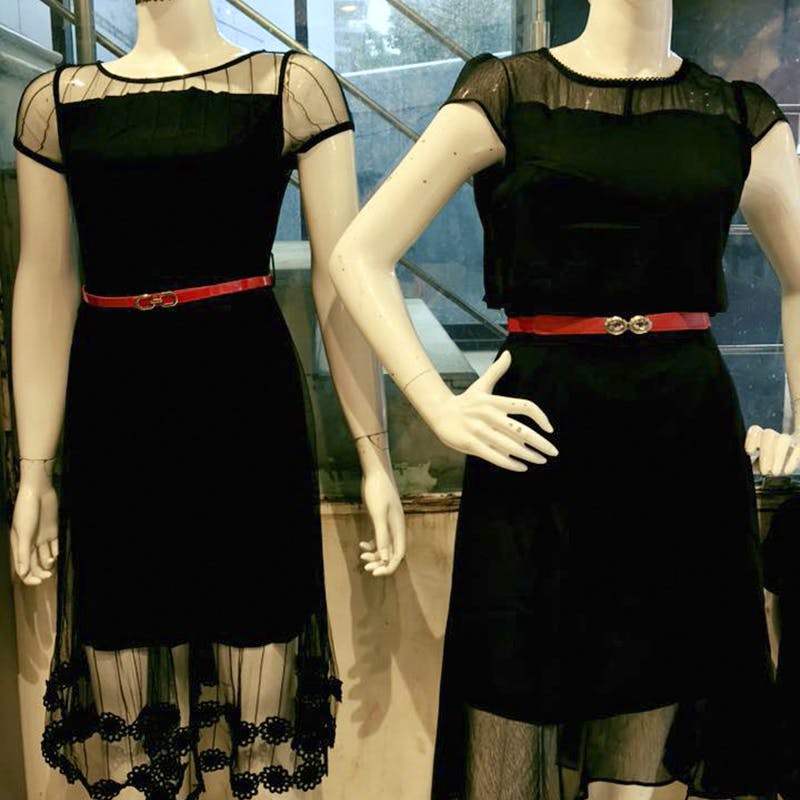 Here's Our Guide To Budget Shopping In Anna Nagar
Yes! We know that most shops in Anna Nagar have sky rocketing rates. Most of us go there to either hang out at Starbucks or take a stroll down the street and do some window shopping. So, we went on a hunt for budget stores and put together a budget shopping guide in Anna Nagar. Check it out.
Blend In Style
Tucked somewhere in between The Police station and Murugan Idli Shop lies this little store that sells awesome western wear for women and children. Find that cute little black dress and those skinny jeggings under one roof at this store. They even have a quirky collection of cool accessories like danglers and beaded necklaces that you can skim through. The best part? Most of their apparel is under INR 800 and their accessories are under INR 300. Pocket friendly and stylish, grab that perfect look at the perfect price.
SP Book House
This one's for all of you about to face your competitive exams. This specialty book store has everything you need to prepare for all exams including UPSC and GAT. They also keep educational magazines for kids as well as adults and other general books. They have a massive section for language books that you must check out too!
Manju Book Shop
Ok, this one's a little different. You can buy academic text books here too, however, you can also sell your old text books here! We know that hardly many of us look back at the textbooks we used to prepare for our competitive exams. You can earn from all that tension you were put through by just selling those books here and make a quick buck.
New BEST BABY
This store on 8th street, is a whole new universe of perfect for mommies and daddies shopping for their little one. We know that you want what's best for your baby, and we also know that you may not want to spend as much on something your little brat will grow out of very soon. This store offers everything from cradles to prams that will make you go aww, for rates that will fit right into your budget. Their products are pretty sturdy and strong and guarantee a long life (For when you want to sell it off again). They also have cute baby apparel and food products. Don't forget to check out their feeders too that are all priced under INR 300.
Vivekanandha Sarees
This store is perfect for all you saree lovers. Vivekanandha Sarees offers some elegant silk-cotton and cotton sarees that we really liked. They had some cool pastel colours with hand-embroidered designs for rates that will make your mouth drop. With South Cotton sarees starting at INR 500, we highly recommend this place for that quick, cheap and classy buy for your next function.
For U Kids
From little tri-cycles to cuddly soft toys, this store is the best place to unleash your child and your wallet. With toys starting as low as INR 45, your child can go crazy but rest assured your wallet will not. Check out their learning toys collection that will help improve the hand-eye coordination along with their brain development games that will keep your tiny tot active and smart.
Jack Dans Mens Clothing
This mens apparel store comes highly recommended by its customers. They offer a fine collection of western wear that will not put a hole in your pocket. From jeans at INR 599 to polo tees at INR 250 you can style a whole new look with awesome apparel from this store. They also keep funky casual shirts and pants that you can pick from. you must check out their accessories like sunglasses which start at INR 100.
Lords Shoes
We found this little store tucked away in West Anna Nagar. If you are looking to purchase cheap casual footwear, this is the place for you. They keep footwear from brands like Bata and Liberty. You must check out their sandals which they price at just INR 150. You can also purchase canvas PT shoes for INR 150 and customise them yourself with designs you can sketch using waterproof markers.
Aamanee
Ladies looking for cheap but comfortable lingerie, Aamanee has a collection you must see in Anna Nagar. They have cute printed t-shirt bras starting from INR 200 and packs of three underwear at just INR 300. They even keep nightwear and women's boxers for dirt cheap rates starting at INR 250.
M.M's Foot Shop
From cool faux leather shoes to bathroom chappals, this store has got it all right here under one roof. If you pose a strong bargain, they will sell some awesome shoes for just INR 400 too. We really liked their collection of sandals for women that we can use for our everyday casual needs. Their shoes are all hardy and will last for a while depending on the usage.
Comments