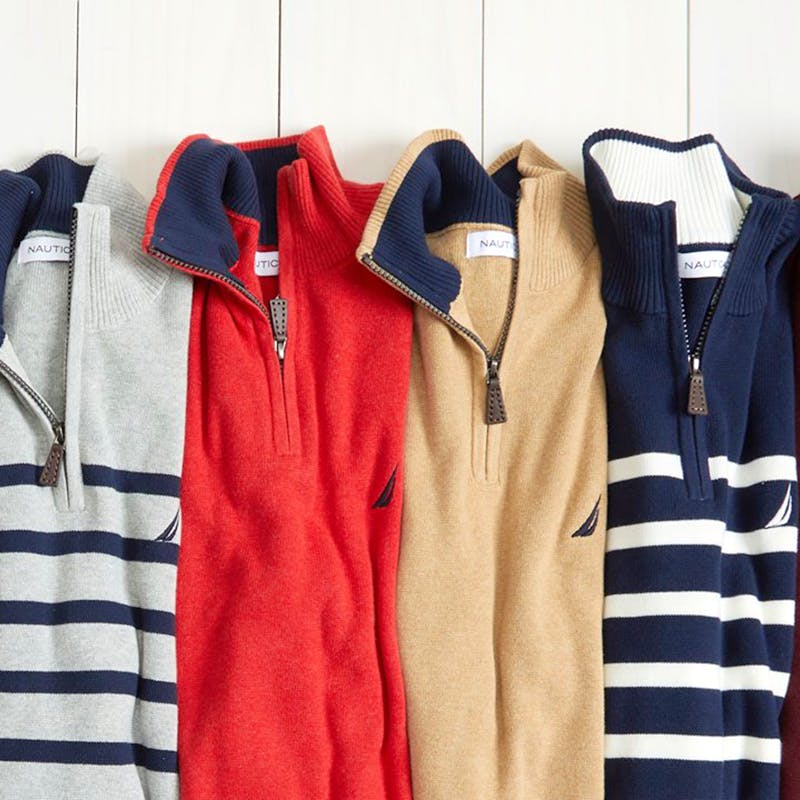 Max To Zod: Menswear Brands To Shop At
Now men, we know that the stereotype that 'guys find it easy to shop' is not actually true. Fret not! We have a list of the best menswear store you can visit at Phoenix Marketcity in Velachery to check out your options and head directly to what you want. It's all about making shopping easy and fun! Read on, you can thank us later.
Basics Life
This store on the lower ground floor of the mall should be your go-to for some really cool western wear. If you are looking to amp up your style with shirts, t-shirts, jeans and those awesome cargos, this store has got your back. They also offer accessories which include wallets and duffel bags, so make sure you don't skip this store.
Brooks Brothers
Known for its classic shirts, trousers and suits for men, this store is your single window for all your formal needs. They also keep a sexy collection of ties and cufflinks that you must check out. We loved their onyx stone embedded cufflinks collection. They also offer sports wear for men, so feel free to hit the gym and get down to business with this brand.
ColorPlus
Perfect for you casual drifters out there, this store offers a simple yet fashionable collection of men's apparel. They offer casual checkered shirts and swanky trousers that you may like. Add to your style with their hot jackets and shorts to complete your look.
Flying Machine
Looking to revamp your wardrobe? Head straight to Flying Machine on the lower ground floor for a blast in the face with casual streetwear. They have an awesome collection of shoes you must check out and we found their polo tees pretty rad. They also offer a classy collection of formal shirts that you can peek through.
Lifestyle
This store will never leave the market because the range of fashion brands they house are always on point. We love the sporty menswear the store has to offer which includes some cool printed tees and baggy cargo pants. This brand also has a fun collection of casual shirts that come in various prints and patterns. They further keep a collection of brands that offer kurtas for men.
Max
This brand is a total go to for everything in your wardrobe. With pocket friendly rates and latest fashionable designs, this store is rocking the casual wear scene. They further offer a massive section dedicated to men's ethnic wear which ranges from traditional kurtas to pre-stitched easy to wear veshtis.
Mufti
For all you daredevils who like to wear their hearts on their sleeves, Mufti offers cutting edge designs that you can use to show off your true bold self. Check out their jackets and hoodies for a stylish set of options. We liked their printed tees and their sweatshirts too!
Nautica
Nautica is your one-stop-shop for a set of classy and stylish options. They also offer accessories and decor to spruce up your outfit and room. Walk into this store and find quirky as well as sober tees that adhere to all styles. We particularly liked their collection of trousers because this was the only place we could find those super fashionable mustard yellow and maroon ones.
Spykar
It's raining jeans at this denim store on the lower ground floor of the mall. Look hot with some dapper denim and treat yourself to their awesome t-shirt collection too while you're at it. Don't miss out on their cool sweatshirts and denim jackets while you are there.
Tailorman
This brand believes in clothes that fit the wearer perfectly to complement their body as well as bring out the maximum aesthetics of the ensemble. Head there to get customized outfits or pick from their ready-made collection of shirts and blazers. You can still get them altered to get the perfect fit.
Zara
This designer label is always on top with its latest designs influencing the fashion industry for men. From tassel loafers to boho fringe shirts, this brand is the pioneer of innovative and experimental menswear. They have some sharp formal wear too, and we loved their collection of belts.
Zodiac
This store offers a wide collection of premium branded formal wear for men. If you are looking for options that span across eccentric to sober printed shirts then you have the best mix of formal fashion at this store on the ground floor. From wacky t-shirt prints to sophisticated dress shirt patterns you'll find it all here.
Comments