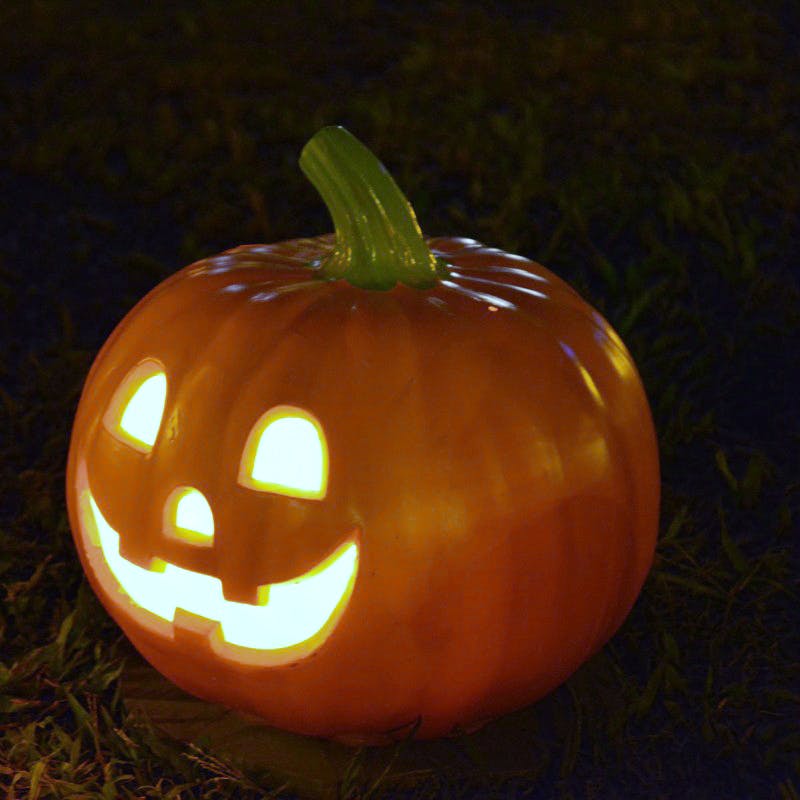 #HereForTheBoos: Attend These Cool Parties This Halloween
Too old to trick or treat? (like there's an age limit, ha!) Or maybe you're looking to do something fun, we've got you covered. Here's a list of Halloween events that are going to be lit and are #SquadGhouls. Creep it real! (last pun, we promise!)

Halloween Night At Evoke 2.0
On October 26 & 27 put your costume on and party from 7pm till midnight at Evoke 2.0. There is a 30% discount on all beverages (both domestic and international), and free shooters! A live DJ will be there, so get yo' grooves on. Don't forget to make a reservation on 9940551881

Pawty With Pets At The Bark
This Halloween, don't leave your pawsome pets behind at home, take them to a party at The Bark on October 28. Dress up your dogs and participate in events from 5pm. Three best-dressed dogs will get goodies! No reservations necessary, just walk in with your pet. Excited? Ruff Ruff!

Caged Halloween
Gear up to get spooked at Willow in Westin, where on October 27 there's a huge set up just to scare the bejesus out of you! There's a 50% discount on select beverages from 8pm to 11pm and four DJs will play some feet-tapping music. Expect face painting too, and this is mostly for couples. Entry is by reservation only, so contact 99621 71281 to be on the guest list.

Fright Night At Sandy's Chocolate Laboratory
Nothing spells fear than monster chocolate, and that's what it's going to be about on October 28. From 6.30pm to 10pm Sandy's asks that you forget the tricks and enjoy a five-course curated treat designed to scare and satisfy (we love the combo!). Just walk in a wacky costume and you stand a chance to win a meal coupon. The only thing scarier than this night is missing it, so call 9600024392 and make your reservation!

Gaming Night At Oasis Gaming
This one's not for the soft hearted, brace yourselves for the horror games you'll be playing on October 28. It's happening from 10am to 1pm (ha, like there's a 'good time' to play!) and the games include Outlast, Outlast: Whistleblower, Outlast 2, The Evil Within 2, and Resident Evil 7: Biohazard. Got a huge squad? Take the Halloween party pack to book the whole gaming centre, call 9626759100 for inquiries.

DJ Night At Glee
On 27 October, dance away with DJ D-Nash and enjoy 2+1 on domestic drinks and one free veg/non-veg starter. Ladies, you will get the first shooter on the house. The party starts at 8pm and the entry fee is INR 1,000. Make your reservation on 9884483201.

Trick Or Treating With Not A Box
Kids, get your gang and fam and go on a trick or treating trail on October 28. You will get a route map of a fun trail and visit the locations to get your treats. Registrations cost INR 450. There's also an all-day Halloween party at Not A Box with ghost bowling, witch's brew, Halloween hunt, gruesome gourmet, slime bar, bewitching hour, storytelling, and soap making. It starts at 11am, so make a reservation on 9840456748 and don't be late!
If you don't know about Not A Box, you should, it's super cool! Read about it here.
Hangover Night At Urban Lounge
Nothing describes Halloween better than hangover (amirite?), so throw on your costume and drop by Urban Lounge on October 31 from 7pm to 11pm. Whether you're coming as a stag or as a couple, you're welcome (as long as you're 21). For INR 1,999 you can enjoy unlimited domestic spirits and food and for INR 2,799 you can chug down unlimited imported spirits and yum food. There's a DJ, too, so get ready to rock and roll.
Halloween Party At Crowne Plaza
Live it up with conversations and costumes on October 27 from 8pm at Gatsby 2000, where you will listen to some great music from DJ Rudy and DJ Karan. Ladies, indulge in a night of Halloween-inspired cocktails, food, props, and drinks on the house for you till 11pm. - Entry for couples is INR 3000 (inclusive of all taxes) with INR 2500 cover charge redeemable at the bar. Make your reservation at 044 2499 4101.
Comments