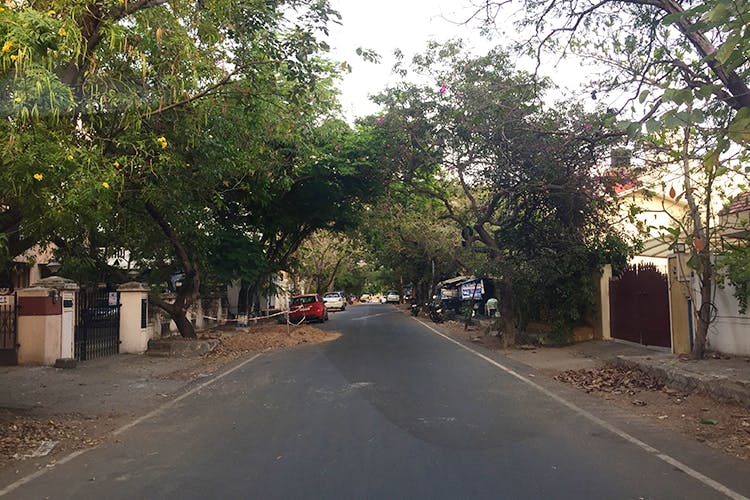 Boo! Looking For Haunted Places in Chennai To Spook You Out?
Chennai's summers aren't the only thing that scares us. Have you ever walked down Besant Avenue past midnight with an empty road ahead, the Theosophical society on both sides and a few street lights? It can get really eerie. Here's our roundup of some of the scariest places in Chennai which are supposed to be haunted! Do you dare check it out?
3rd Seaward Road, Valmiki Nagar
Most horror stories stem from a certain truth, right? Legend has it that the owner of a now rundown house in Valmiki Nagar had a daughter who died more than 10 years ago and there have been no occupants at the home since. There have been rumours of strange noises of screaming and sobbing late night at the house. This could just be another prank but there's really only one way to find out!
Karikattu Kuppam, Muttukadu
This scenic stretch right before MGM Dizzee World in Muttukadu used to be bustling with joy and life before the Tsunami struck in 2004. Like most parts along the coast, it destroyed the fishing village into what remains today and has since been considered to be haunted by those that lost their lives from the flooding in December, 2004. Sightings of an old man and a young kid are very common amongst other apparitions apparently. And did you know? This kuppam has been used for many Tamil films as locations for horror and thriller films alike.
Madras Christian College, Tambaram
What happened at one of the most popular colleges in the city? A student at Madras Christian College committed suicide at Heber's Hall after being rejected by his lover. Absolutely tragic. Walking around the woody college premises at night after hearing this story sure to get you spooked.
Broken Bridge, Besant Nagar
Remember the scene from Aaytha Ezhuthuwhen Madhavan and Suriya face off at a broken bridge? Well, that place exists and its right here in Besant Nagar. You need to walk past a couple of fishing villages to visit this place!
Built initially to help fishermen connect to the sea near the Adyar river, it broke down many decades ago due to heavy rainfall. Believed to be reeking with paranormal activity and a number of deaths at the spot has made it one of the eeriest places in Chennai! Unfortunately, for the above reasons, the broken bridge has been closed to visitors for a few years now.
Wipro Technologies, Sholinganallur
Imagine building something over a graveyard… Creepy right? Well, that's exactly the case with Wipro Technologies on ECR.
There have been a number of questions as to why this building maybe haunted as its always bustling with activity during the mornings but we hear the staff and security at Wipro claim to have seen strange figures walking around at night. Has it really?
Demonte Colony, Alwarpet
This particular name stands out when talking about the most haunted places in Chennai. De Monte, a Portuguese businessman owned and built the stretch of buildings here in Alwarpet. The story goes that his wife was mentally ill while his son died under mysterious circumstances.
At night, you will mostly never see anyone around in the area as there have been instances of reported disappearances of security guards in the past. There's been talk of fresh development at this place but nothing has happened since! This place in Chennai has become so popular that it has inspired a Tamil film called Demonte Colony, following the same storyline.
Comments