Brocade Journals To Suede Notebooks, These Fancy Handcrafted Journals Can Make Great Gifts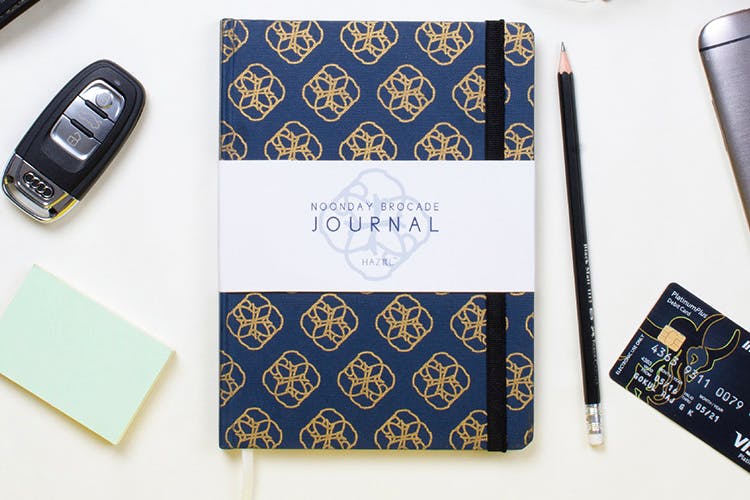 Shortcut
Hazel is a premium notebook brand that offers everything from suede pocket notebooks to brocade journals for artists.
What Makes It Awesome
Is bae an eccentric artist who loves making quick illustrations or is your bff an avid writer? Then, these classy notebooks from Hazel might really make for great gifts for them or just anyone who loves to scribble. They have the Noonday Brocade journals for artists and are made of buckram paper and fabriano (completely made out of cotton!). There's also Suede Pocketbooks in different colours like blue, black and brown, that come with envelopes at the back to store any of your important papers or documents.
If you're looking for something simpler, they offer ruled and unruled Buckram Journals from their Cosmopolitan Luxe Series for you to scribble or doodle in. And the best part? All of these are on sale currently, so you can get them at really good prices. Hazel promises to offer handcrafted embossed notebooks made with the finest leather and they're limited edition too — so if their stocks are over, they won't reprint. That means you can get notebooks that aren't the usual, dull and boring kind and you're ensured that they are one of a kind too. We'd recommend getting the blue-covered Buckram journal – it's got a nice print on it too and has an envelope at the back as well. So keep calm and scribble on!
Price: INR 490 upwards