Browse News, Drink Coffee & Make Friends At This Lounge By The City's Oldest Newspaper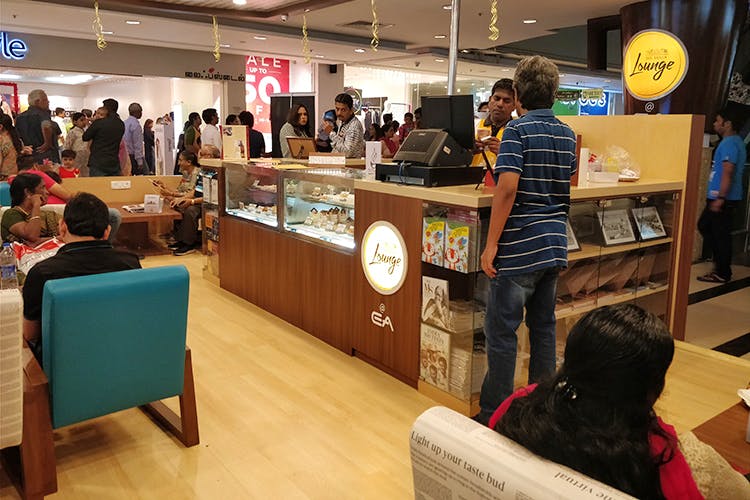 Shortcut
There is a reading lounge at Express Avenue, and it's all about books, coffee, and lots of newspapers.
What Makes It Awesome
We love the reading lounge at the Express Avenue mall opened by The Hindu. The lounge which is right next to Lifestyle and Starmark on the second floor, is a combination of a café, featuring the usual coffee, pastries, shakes and the like. It's an open-air cafe where reading takes centre stage, of course – customers can sit in quiet and read a book, along with a store.
The store is an extended arm of the company where customers can buy their merchandise, publications and archived newspapers (like from way back), making it a great way to glimpse back into the history of our country. There are also electronic tablets around the café, where members of The Hindu's digital products like Business Line, can come and use them. The café is calm place to sit and read, amidst the chaos of the mall.
The concept behind the lounge was to bring together the oldest combination in the city, a hot cup of coffee and the newspaper. So, chill there with a newspaper (or a book) and gorge on some yum desserts.