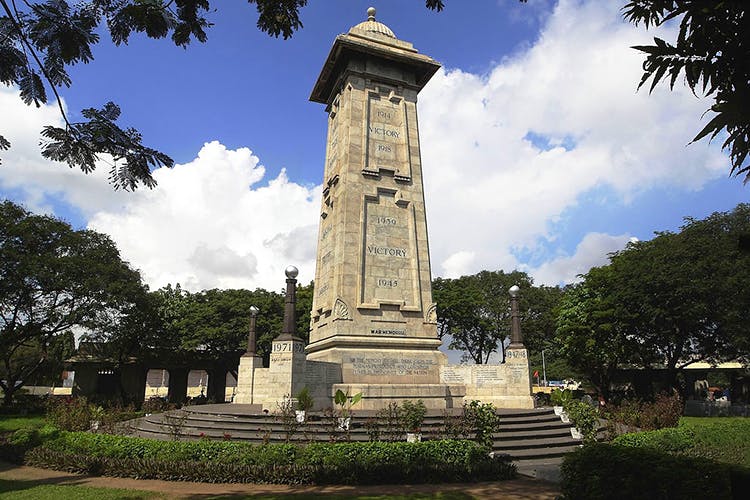 History Buffs, Visit These 7 Places Under 24 Hours In Chennai!
Chennai is a growing metropolitan city with rich history and over the years has preserved remnants of times past in many forms (temples, railway stations, museums, etc). So if you're a history buff with 24 hours in Chennai, here's seven historical places you should try to check out.
Government Museum In Egmore
Established in the 18th century, the Government Museum in Egmore is home to more than just a regular museum, it's an art gallery, library, a museum for children and natural history museum rolled into one. The Connemara Library is especially worth noting as it is one of the oldest in the country and is home to books that are even older, like a 400-year-old bible! There's plenty more to see there, so for more info about the Government Museum, click here.
Royapuram Railway Station
This entry on the list is a little less well known but is a cornerstone in the country's history as it's the first railway station ever built in South India. The first train of South India came into operation at this railway station in 1856. It's near Marina beach and is still functional. It's a must-see spot for anyone looking to learn more about the roots of the city.
Banyan Tree At The Theosophical Society
The Theosophical Society in Adyar is home to a 450-year-old Banyan tree with roots that spread for 60,000 square metres. It's a sight to behold and walking underneath it is an experience in and of itself. The Theosophical Society is also known for its collection of spiritual literature and has Buddhist texts from 1,000 years ago.
To know more, click here.
Victory War Memorial
Situated at the Northern end of Marina Beach, the Victory War Memorial was made to remember the lives lost during the wars in the last century, starting from World War 1. The structures and land are maintained very well by the government and the site plays host to services and memorials for days like Anzac Day. Definitely worth checking out for history buffs.
Vivekananda Ice House
Also called the Vivekananda House, this pink building on Marina Beach is where the famous monk, Swami Vivekananda stayed briefly. Part of the building's use in the past was as a religious site to commemorate his teachings and journey and the other part was built to house ice. Yes, that's right, it was built in 1842 to store ice imported from the USA. As there were no freezers back then, they had to have a way to store ice without it melting, hence the odd dome shape you see as it's best suited to keep the ice cold!
Marundeeswarar Temple in Thiruvanmaiyur
As far as temples go, the Marundeeswarar Temple in Thiruvanmaiyur is the oldest temple in Chennai and is said to be built around 50 BC! The temple was built to honour Lord Shiva and is so old that you can find inscriptions of it on the much younger but more famous Kapaleeshwarar Temple in Mylapore. Do note that if you're visiting the temple, that it's best to go during weekday evenings as weekends are super crowded.
Georgetown
This last entry to the list is an entire part of Chennai. Georgetown is one of the oldest locales in the city and was the seat of power during British rule. Most of the buildings in this area are super old and look like relics from times past. Interesting places to specifically visit in Georgetown are Fort St George, Parry's Corner, Burma Bazaar and Anderson Church (one of the oldest churches). Apart from that, the area is known for the coming together of communities from different religions, you'll find temples next to churches next to mosques next to synagogues, and it's just beautiful to see.
Comments