Drinks Starting At INR 99 & Free Cocktails: This Chennai Bar Is For The Broke But Fabulous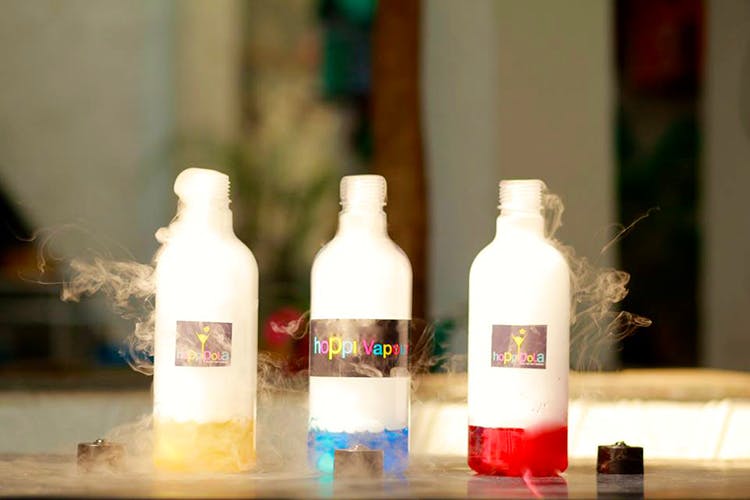 Shortcut
Hoppipola has redefined what a bar deal is. Read below to check out how crazy they are!
What Makes It Awesome
Introducing the new 99 menu featuring Hoppipola's list of drinks that are available at INR 99! Before you head for the door, you must know that the drinks available for INR 99 are Old Monk, Smirnoff, Kingfisher Draught, Signature Premier, Bloody Mary to name a few. The 99 menu is available all through Monday and Tuesday, and on Wednesday to Friday between 12.30pm to 8pm. They've even opened the 99 menu on Sunday from 4pm to 8pm.
Wait! That's not all. Hoppipola's got other deals too — Wednesday's are ladies nights and women get free cocktails from 7pm to 10pm! How awesome is that? Karaoke Nights are on Thursday and they feature a buy-two-get-one-free offer on imported liquor. And if you're free only on weekends, they've got a crazy Sunday brunch offer from noon to 4pm (INR 999 + tax). You can choose from a range of starters and mains, but the best part about it is that for three hours you get unlimited beers and cocktails!
Comments