Something Fishy: Now Get A Fish Pedicure For Just INR 200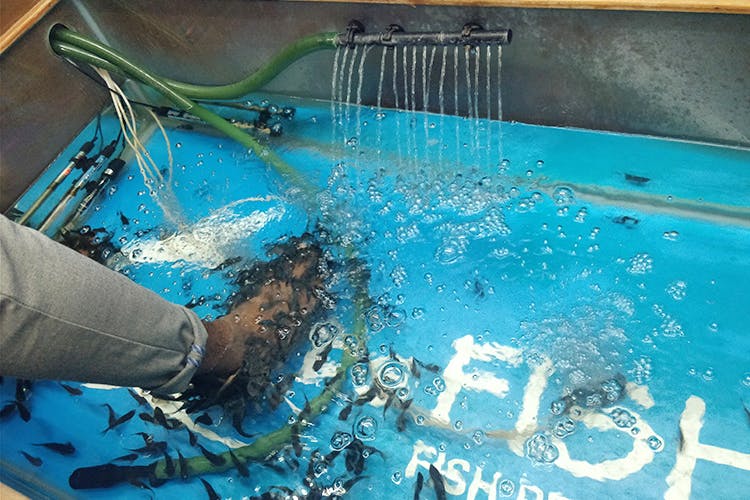 Shortcut
For just INR 200, this fish pedicure spa will relax you and is the perfect recipe for happy feet!
What Makes It Awesome
Spencer Plaza continues to give us reason to keep coming back to it. This time, it's for your feet. Sit and soak your feet into a pool of water, and scroll down your Instagram feed while hundreds of tiny fish nibble at your toes. People are rounding up at It's Fishy, a fish pedicure spa on the ground floor at Spencer Plaza to get back on their feet; literally.
Soak your feet and your troubles for 20 minutes at INR 200. It's Fishy has Garra Rufa fish, a Turkish breed, popularly known as the 'nibble fish' and 'doctor fish' exfoliates skin and improves blood flow. In those 20 minutes of your soak, the fish will nibble away your dead skin and stimulate acupuncture points so when you get out, your feet feel softer and happier!
The temperature of the water is warm and is filtered through five stages and cleaned every day, so you don't have to worry about hygiene. So, head down to Spencer Plaza and get your pedicure from It's Fishy.