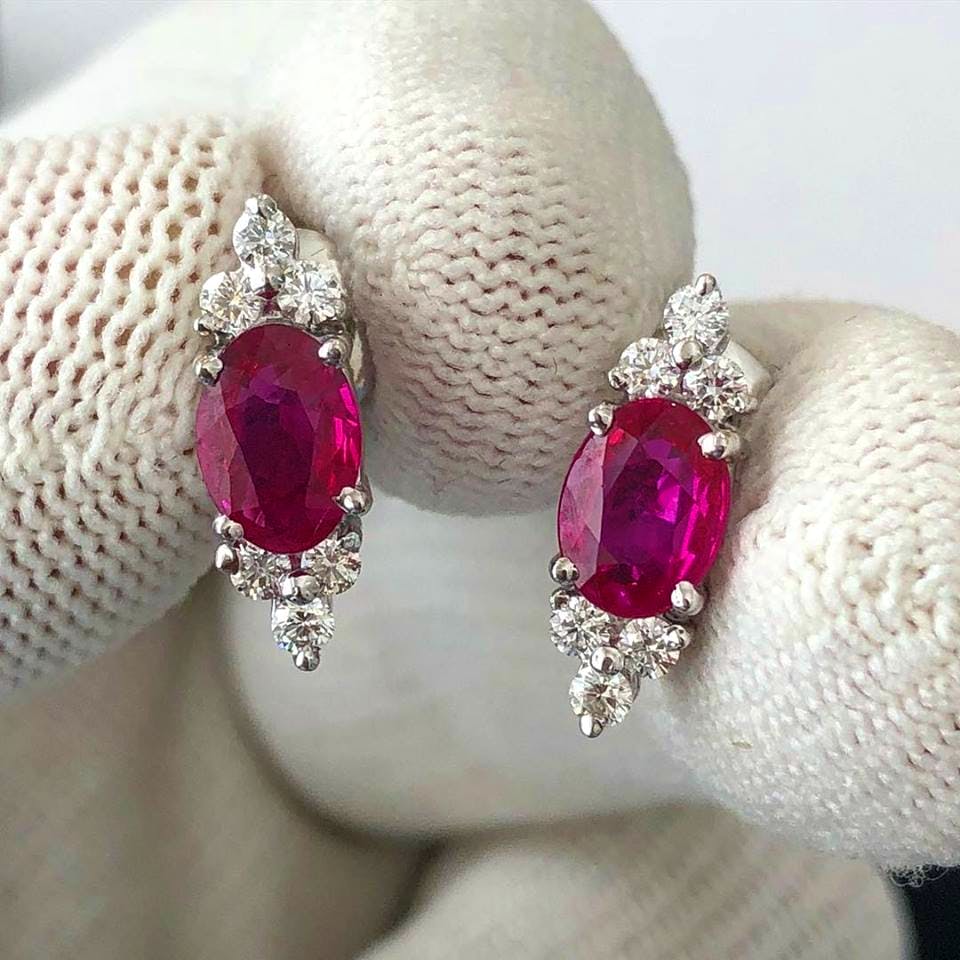 Oh My Baubles! Here's Your Guide To Jewellery Shopping In Alwarpet
When it comes to jewellery shopping, T-Nagar and NSC Bose Road are probably the two main places we think about. But guess what? Alwarpet is not far behind. In addition to fancy boutiques and eateries, Alwarpet is also home to some fabulous jewellery houses. Check out this guide to jewellery shopping in Alwarpet and find out for yourself.
Kirtilals
When it comes to jewellery, you can never go wrong with diamonds. And if you're looking to invest in some fine solitaries, Kirtilals should be on your list. The showroom is beautifully done, and the jewellery collection is just as exquisite. From studs and engagement rings to bridal jewellery, the staff here will patiently show you everything you want to see. Try and head there during the first half of the day for a more peaceful shopping experience.
Mehta Jewellery
Using only stones and diamonds handpicked by artisans, Mehta Jewellery in Alwarpet really offers you a heady mix of blingy baubles. From fine diamond jewellery and gold jewellery to customised jewellery - you can choose exactly what kind of design you want for your ensemble. We highly recommend this place for bridal shopping as they also offer silverware that can go beautifully into your wedding trousseau.
D R Raanka Brothers
If silver is what you're looking for, D R Raanka Brothers is the place to be. From silver kadas and anklets to rings and fancy earrings, this store will spoil you for choice. Their oxidized silver jhumkas are simply beautiful and you can even find long earrings with lovely meenakari work here. They also have an extensive collection of silverware that you can buy at wholesale prices. Head there in the noontime to avoid the crowd.
Ranee Jewellers
Slightly different from your fine diamond and gold jewellers, Ranee Jewellers has a more curated collection of contemporary jewellery on offer. Their chokers with semi-precious stones are stunning. You can also buy gold and traditional silver jewellery here. But it's the gemstones-based jewellery that is their speciality.
Jugal Kishore Kadel Jewellers
Traditional South Indian jewellery made by Chettinadu artisans is the USP of this store. Gold inlay jewellery, antique silver jewellery, mogappus (side clasps), gold bangles and rings are some of the things you must check out at this store. They also have silver beads jewellery and pendants.
Sultan Gems And Fine Jewellery
With chic interiors and jewellery that is a fine mix of traditional and contemporary, Sultan Gems And Fine Jewellery paints a pretty fun jewellery shopping experience. Their beaded malas are our fave. You can also find beautiful diamond-studded bangles and bracelets here. They also work with a lot of gemstones in their ear studs and bangles, offering you more options to fill up your safe with.
Comments