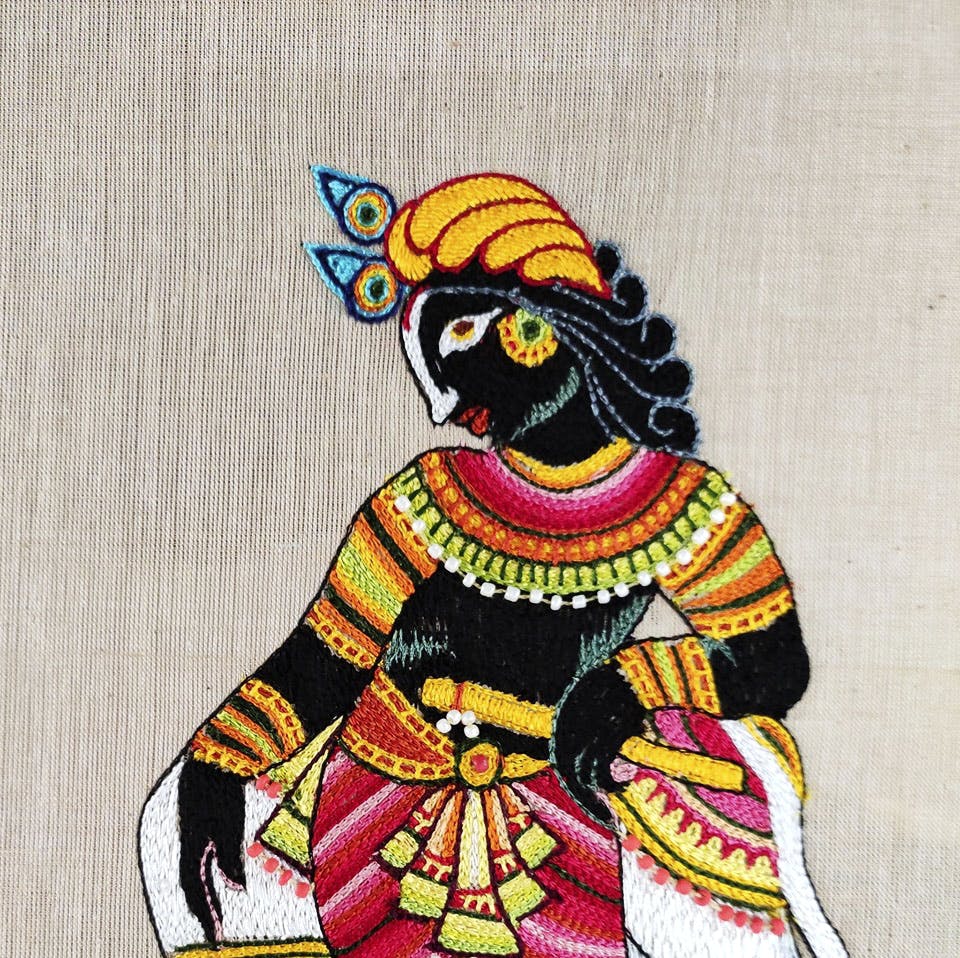 Customise Your Wardrobe With Fab Embroidery And Hand Painted Designs From This Shop
Shortcut
We found a brand that offers fab embroidery and hand painted customisations for you. This store in Kodambakkam will blow your mind with their precision and designs.
What Makes It Awesome
Do not be fooled by the looks of this simple tailor shop in the depths of Kodambakkam. Krishi Designing and Tailoring is your single window if you love gorgeous temple designs, whether hand painted or embroidered. This shop customises, designs and tailors everything from sarees and blouses to kurtis.
Krishi specialises in temple designs starting with their stunning embroidery of Lord Krishna. Our hearts melted when we saw their cute animal and bird designs, all embedded with intricately embroidered patterns. They also do intricate floral and border embroidery. They have further innovated their temple designs and come out with Indo-western abstract representations of gods like Kaali and Sita. We loved the results!
Along with customised embroidered designs, Krishi Designing and Tailoring offers hand painted traditional designs on women's' ethnic wear. Carry a Madhubani painting on your saree or blouse or even a simple hand-painted woman with flowing hair. We loved their depiction of the goddess Lakshmi holding a lotus, painted on the back of the blouse.
What Could Be Better
We would love for them to have a website with the range of designs they have to offer.
Pro-Tip
Check-out their facebook and insta handles for ideas.
More Information
Krishi Designing & Tailoring
Ask Naaz a question