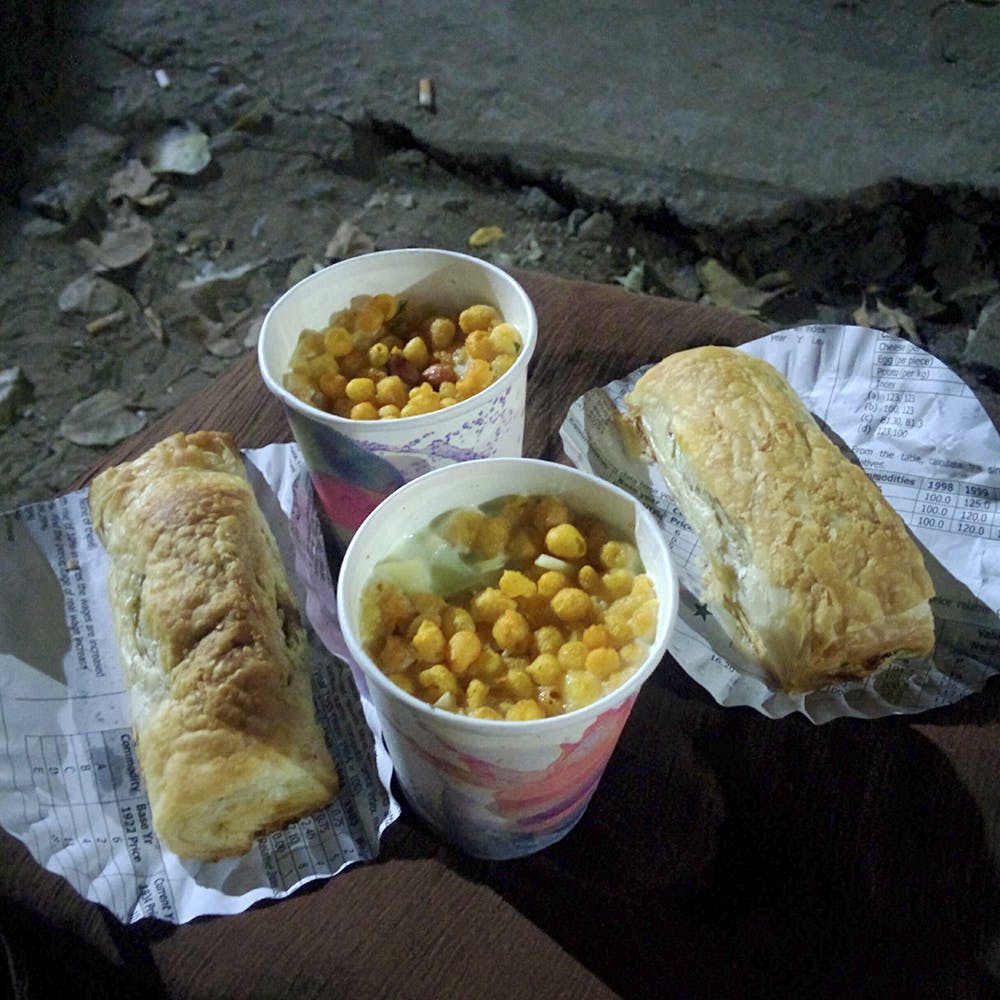 Night Owls! Binge Happy With This List Of Late Night Food Places In Chennai
If midnight munching is your thing, we have some good news. From biriyani to pizza and shakes, get your dose of midnight munchies with this list of late night food places in Chennai.

Chetta's Buttermilk
More popular among the party goers, Chetta's Buttermilk serves up the most delicious buttermilk in the city. Seasoned with raw mango, boondhi, peanuts and ginger, this buttermilk is sold specially from 9 pm up till 4 am in the morning. You can also snack on some vegetable and paneer puffs, hot samosas and horlicks here if you're looking for something filling.
Read more here.
New Andhra Meals Hotel
Offering authentic Andhra delicacies like Podi-Neyyi Annam (gun powder with ghee and rice), Chaaru, Andhra Fish Pulav, Guntur Chicken, New Andhra Meals can totally satiate your Dinner 2.0 cravings like nobody's business. Serving up till 2 AM, you can head there in the night or even get the food home delivered.
Read more here.
MaMa Shop Madras Mazzeh
Known for offering god-like food at ungodly hours', MaMa Shop Madras Mazzeh has become quite popular for its drool-worthy dishes. Open up till 3 am, you must try their Ice Milos, Maggi Goreng, chicken biryani and shawarma. As for the vegetarians, you can gorge on their paneer tikka, hummus pita, fried rice and even curd rice.

Read more here.
Roll Baby Roll
With their flaky, crunchy kathi rolls with yummy fillings, Roll Baby Roll, a takeway joint, has been winning many a hearts. Comprising options like Chicken Roll Dilli Istyle, Chicken Roll Kalcutta Istyle, Panner Tikka Rolls and more, you can put your midnight hunger to rest with their gob-smacking desi flavours that are available from 12 pm to 2 pm.
Read more here.
Kapao
Another takeway/delivery joint, Kapao serves to-die-for snacks up till 2 am. From vegetarian and chicken momos to stir fry rice bowls and pizzas, you can snack on some seriously-good food here.
Read more here.
Ask Dipika a question