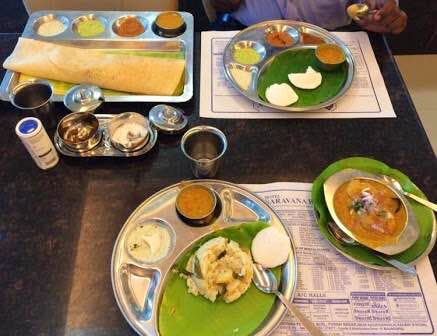 #LBBChennai: Treat Your Fam To This Authentic South Indian Thali At Hotel Saravana Bhavan
What Makes It Awesome
I went there a while back and still have not been able to get over that heavenly experience of having a meal at Hotel Saravana Bhawan. We had a huge thali and each dish in that was simply cooked to perfection. My mouth still waters remembering that nostalgic moment when despite being full I could not stop eating it the food. Yes, it was that nice. I wish I could go again and experience it once again.
What Could Be Better?
Nothing could have gone wrong at such a restaurant, and nothing did. And nothing could have been better!
What's My Pro Tip?
The place is always crowded. So it's best to get a reservation before visiting the spot. But even if you have to wait to get a table, your experience at this place will definitely be worth the wait.
Anything Else?
You need to visit Hotel Saravana Bhavan at least once.