Magnet Puzzles & Mini Autos: What's Not To Like At this Store, Kids?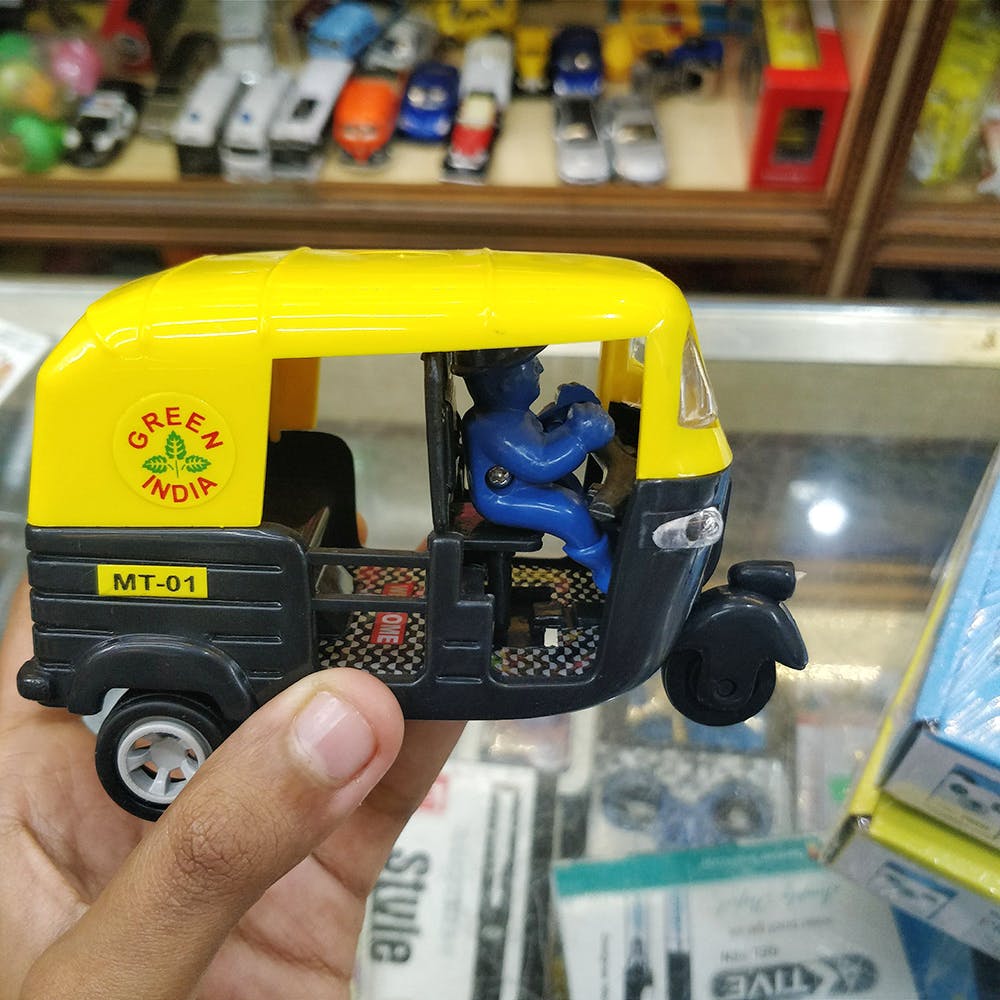 Shortcut
Leela Stationary in T-Nagar has the latest and quirkiest gifts and games for kids.

What Makes It Awesome
From food to clothes, people prefer different things but if there's one thing children have on their head, it is toys. Leela Stationary shares those same feelings and has stocked up a store full of exciting new toys.
Remember the 'return gift' concept at birthday parties? You will find loads of amazing return gift options here. They have a really quirky combo of Thomas the Tank Engine and Transformers. Press a button and a transformer will appear above Thomas. We found loads of miniature toys on wheels - taxis, buses, etc. Our fave was the auto, which looks like it was dunked in a whole bottle of Chennai. It's priced at INR 100.
Action figures, dolls, board games, they've got 'em all starting INR 150. We found the magnet puzzle quite interesting - it's been developed by students from IIT to improve shape and colour recognition in kids, but with a huge dash of fun! No more losing or bending puzzle pieces! This kit is priced at INR 230. Another interesting game is Capsule, you dissolve it in water and it becomes a dinosaur. There are Hot Wheels, Legos, Jenga, good old monopoly, and Minions games, too. Visit this store to get the newest games and toys in the market.