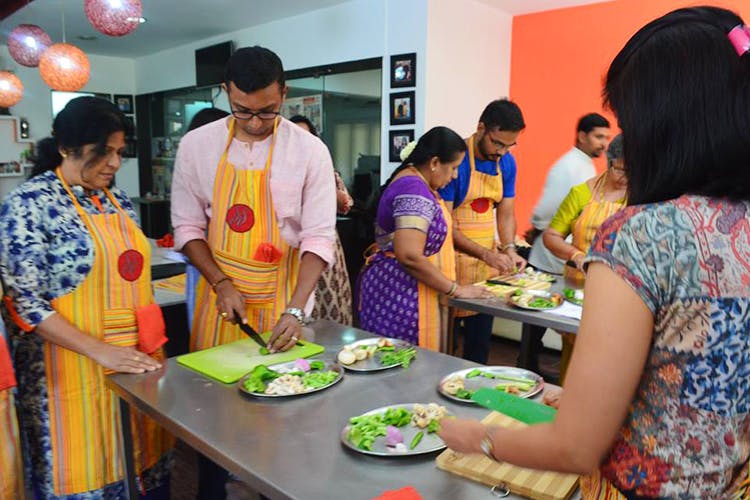 Rediscover Your City Like Never Before With These Curated Outings From LocalXO
Shortcut
LocalXO is a one-of-a-kind experience organiser in the city that offers specially curated outings such as spa sessions, food trails, supper clubs and more, for those who are on the lookout for much more than just banal experiences.
Become A City Explorer
The aim of LocalXO is to help you refresh and rejuvenate yourself, all the while you explore the city and bond with people, be it a new set of folks or some of your own. Suneethi Raj, the sole founder of LocalXO, curates unique experiences just for you — food trails, master classes, immersive yoga experiences, supper nights, and more. In an era where anyone and everyone is always glued to their phones and leading a virtual, social life, LocalXO brings to you an opportunity to go offline, meet new people and have fun with them, all the while doing an activity together. And if you feel precarious about hanging out with strangers, feel free to form a group of your own and indulge in a curated experience with your squad.
Book An Experience
Whoever said Chennai isn't fun hasn't really experienced the city in all its glory and definitely didn't do it with LocalXO. The company has organised some great experiences in the past, like their Peruvian Supper Club which was introduced to familiarise the city with the concept of a supper club, quite popular in other parts of the world, their Cocktail Mixology, a fun and boozy way to cool off on a weekend. They've even had experiences curated for special occasions like Mother's Day where they held a Thai cooking class with an expert chef, perfect for a fam!
They also have experiences curated for kids. For instance, their Young Chef – Mommy and Me edition which was also curated for Mother's Day. LocalXO has many such exciting experiences coming up and these include DOYAG – Fitness through the Arts, Smartphone Photography 101, a Peacock Trail, Bazaar Trail and Food Trail In The City and much more. So what are you waiting for? Book yourself a spot from their website over here right away.