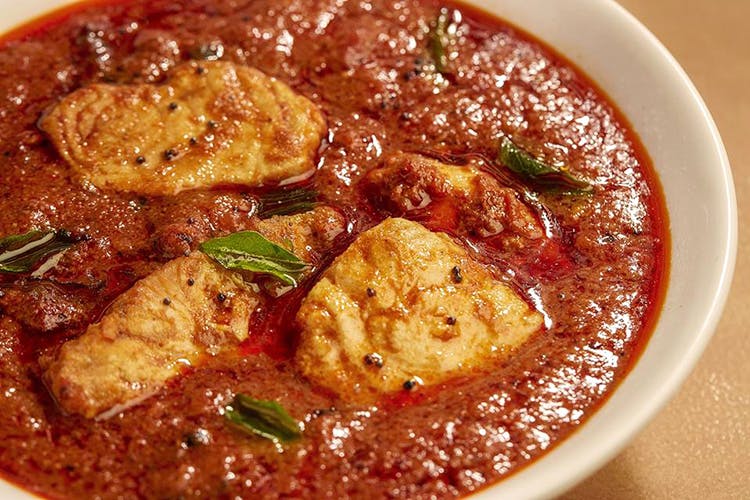 Order Cups Of Healthy, Home-Style Chicken Coconut Curry & Vegetable Kurma Here
Shortcut
Here's your chance to enjoy delicious South Indian food without the hassle of having to make it yourself, but still get to savour the familiar flavours of home thanks to Madras Curry Cup.
What Makes It Awesome
Preparing lunch on a daily basis is always such a hassle and especially if you're the kind of person who loves their home-style rice and curry. Which is where Madras Curry Cup comes in, with their promise to serve the 'old flavours of Madras' in a much less stressful style. Their packaging is environmentally friendly and the food is packed in such a way that you are guaranteed to get your delivery without any spills. And the packaging also ensures that your food is kept fresh till you sit down to eat.
They prepare their vegetarian and non-vegetarian meals in separate kitchens and they don't use any additives or even MSG in their food. The menu is filling and yet, healthy (they use a lot less oil than you would expect) and specially curated with no artificial flavours or colouring. It's really simple. You choose your base (Rice or Tiffin), then you choose your curry (vegetarian or non-vegetarian) and finally your sides (which include rasam, curd, papad, and two veggies) and that's all it takes really. You can choose from a variety of Curry Cups as well – Veg Curry Cup, Mutton Curry Cup, Seafood Curry Cup and even vegetarian and non-vegetarian options of the Tiffin Curry Cup.
And if that's not enough, every day of the week, they have a special that you can order, which follows the same system as mentioned before. For those wondering, their Tiffin Curry Cup has much-loved options like Mini Idli, Fried Idli, Mini Podi Idli, Iddiyappam, Kuzhi Panniyaram, and even Vegetable Dosa.
Comments